We're extremely grateful for the generosity and expertise of our 2023 presenters, moderators and panelists.   We'll have nearly 40 in all!


= Returning "Meeting of the Minds" Faculty Member!

= First-Time "Meeting of the Minds" Faculty Member!

---
Bob Burdenski
Bob Burdenski is an internationally-recognized annual and regular giving programs consultant for schools, colleges, and universities. He is a prolific writer and published author, often appearing in CURRENTS Magazine, the member magazine of the Council for the Advancement and the Support of Education (CASE). Bob is the author of three CASE books: Innovations in Annual Giving: Ten Departures That Worked, which presents ten U.S. case histories of advanced annual giving strategies; More Innovations in Annual Giving, Ten Global Departures That Worked, which features case histories from institutions around the world; and a new CASE book, Online Innovations in Annual and Regular Giving, Ten Dozen Departures That Worked.  In 2013, Innovations in Annual Giving was published by Fudan University in Shanghai, becoming the first CASE book translated into Chinese.
Bob is a recipient of the CASE Crystal Apple Award for Lifetime Teaching Excellence as ranked by his audiences. He has educated (and entertained) at presentations throughout North America, Europe, Asia, and Australia, including numerous CASE Europe Annual and Regular Giving Conferences and Masterclasses.  He presented CASE's first-ever annual giving training programs in India, Japan, Ireland, Singapore, Hong Kong, New Zealand, and Australia, and he is also a frequent contributor to CASE's Online Speaker Series on the subject of annual and regular giving.  In 2019, Bob was named a CASE Laureate for his volunteer service to the profession.
Since 2002, Bob has served as the moderator of FundList, the fundraising e-mail discussion listserv with nearly 4,000 development professional subscribers.
John Taylor
John Taylor is Principal of John H. Taylor Consulting, LLC.  For nearly 5 years John served as Associate Vice Chancellor for Advancement Services, as well as Interim Campaign Manager during his last 18 months, at North Carolina State University. He holds a B.A. in Mass Communications and Socio-Political Change from Vanderbilt University, and a Certificate in Nonprofit Management from Duke University. John has also served as Vice President for Research and Data Services at CASE – a position he held from its inception in late 2002.  Prior to that he was the Director of Alumni & Development Records at Duke University for nearly 15 years.
John is the editor of the just-released 4th edition of the CASE book, Advancement Services Strategies: A Reference Guide for Advancement Professionals.  He has spoken at hundreds of conferences across the country and received the CASE Crystal Apple Award for Outstanding Teaching. He is the Founder and Former President of the Association of Advancement Services Professionals. John received the AASP Jonathan Lindsey Lifetime Achievement Award in 2012.  He resides in Durham, NC, with his wife and children.  
Josh Agee
Josh Agee's wizardry lies in interpersonal connectivity while he works closely with clients as an Account Strategist for Vinyl Marketing. In his role, he gets to know each University as if he had attended there himself in order to get the best results for each project – whether it's a Giving Day or a Masterbrand. When he's not helping clients' projects come to life, Josh is applying his "moderate" guitar chops to playing music, stroking a continuing nerd-level interest in history and mythology, and raising three sons alongside his lovely wife.
Erin Allen
Erin Allen has served since 2022 as the Associate Vice Chancellor for Engagement at the University of Missouri.   She previously served as Assistant Vice President of Annual Giving Programs at University of Iowa Foundation.
Kayleen Berwick
Kayleen Berwick is the Director of Leadership Annual Giving at the Wisconsin Foundation and Alumni Association. Prior to this role, she was a Managing Associate Director of Annual Giving co-leading the Donor Experience Officer (DXO) team and serving as a DXO for the College of Engineering. Kayleen was a student caller at her alma mater, and then went on to manage the Phonathon and other annual giving efforts for four years before coming to the WFAA.
Shannon Dale
Shannon Dale is Senior Director of Annual Giving and Digital Strategy at Grand Valley State University. She previously served as the Director of Annual Giving at UNC Asheville. She holds a B.A. in English and French from Elmhurst University and earned her M.A. in English with a specialization in rhetoric and composition from Colorado State University. With more than 9 years of higher education, communications, and annual giving experience, Shannon has a passion for data-driven strategy, writing, and developing creative initiatives to inspire giving.

Melanie Ellis-Roach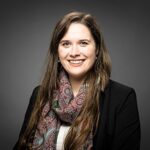 Melanie Ellis-Roach is a Donor Experience Officer at the Oregon State University Foundation.



Leah Evanchuck
Leah Evanchuck is Senior Annual Giving Officer with University Hospitals in Cleveland.  Leah has nearly ten years of healthcare fundraising experience. She holds a master's degree in nonprofit management and uses her skills and knowledge to renew and engage new grateful patients through strategic planning and personalized communication. She loves testing new ideas and is an expert in connecting with annual giving audiences, identifying methods to resourcefully and creatively grow her organization's annual giving program, and leveraging a multi-channel approach to drive new donors and dollars. Leah's passion is utilizing thoughtful strategy, and she is inspired by the work of health care professionals – people who work to create change in the communities they serve – and is committed to reinforcing how an individual can make a lasting impact.

Carol Flanigan
Carol Flanigan is the Senior Associate Director, Leadership Giving at The University of Chicago Booth School of Business.  She previously served as Associate Director of Annual Giving at Loyola University Chicago, where she managed Loyola's parent philanthropy program, leadership annual giving society, and employee giving. Prior to joining the team at Loyola, she was one-person annual giving shop at Olivet College, and supported the development, corporate and foundation relations, and planned giving teams at Boston University. She earned a graduate certificate in fundraising management from Boston University, and holds BA in creative writing from Kalamazoo College. Her greatest joy is smugly telling doubters that she uses her "fluff major" every day in her work.
Angie Floyd
Angie Floyd is Director, Annual Giving & Membership at the University of Missouri.  She is responsible for annual giving donor recruitment and retention for the schools, colleges, units, and MU Health Care. She has worked at the University of Missouri for almost 9 years and prior to that served as the Marketing Manager at Kiewit Power in Kansas City. Angie graduated from the University of Missouri where she received a Bachelor of Science degree in Business Administration with an emphasis in Marketing. 
Beth Hatcher
Beth Hatcher is the Principal and CEO of Beth Interactive, a digital philanthropy and communications agency in Chicago. With 17 years of experience in online fundraising, healthcare marketing and digital technologies, she specializes in crafting customized communications strategies for clients—including higher education, secondary education, healthcare foundations and non-profits—both within and outside of the digital sphere.  She has recently presented at international conferences on topics including "All About the Data: How to Drive Your Giving Pipeline", "What's Next in Digital Fundraising?", "Disrupt Your Non-Profit Thinking" and "Better than a Gala: Reimagining the Giving Day".  Beth Interactive is a digital philanthropy and communications agency in Chicago that partners closely with non-profits nationwide to engage donors and increase giving through intelligent strategies, thoughtful execution and full-service support. More at bethinteractive.com.
Jordan Hiatt
Jordan Hiatt discovered his passion for philanthropy as a student caller at the University of Mount Union. Throughout his undergraduate journey, Jordan was very involved in the advancement division as a student philanthropy officer. Post graduation, Jordan went on to relaunch and revitalize the student calling program at Elon University as a multi-channel digital engagement center post-pandemic. In Jordan's current role at VanillaSoft, he connects with advancement leaders throughout our industry to help them make the most out of both their student philanthropy programs and digital gift officers.
Meredith Howell
Meredith Howell is the Senior Director, Annual and Leadership Annual Giving at University of Chicago Medicine and Biological Sciences.  Meredith previously served as the Executive Director of Annual Giving at the University of Illinois Chicago. She has worked in development for over 20 years (starting as a student caller at Southern Methodist University). She fell in love with the strategy and data required to drive annual giving and campaign planning and has held roles in those areas serving on the campaign planning teams for the Ann & Robert H Lurie Children's Hospital of Chicago and Northwestern University Feinberg School of Medicine. After 19 years away, she recently returned to the University of Chicago Medicine & Biological Sciences development team. Meredith holds a BA in English from Southern Methodist University and received a master's degree in English with distinction from DePaul University.
Danielle Hupp
Danielle Hupp, MPA is the Director of Communications and Annual Giving at Kent State University (KSU), where she leads unique alumni giving campaigns, including a Giving Tuesday initiative that has brought in more than $1 million each year over the last five years. She wholeheartedly believes the adage that people give to people and leverages the power of personal relationships in her work and personal life. Before working at KSU, Danielle worked at Habitat for Humanity and the National Inventors Hall of Fame. She holds a master's degree in nonprofit administration from Kent State University and enjoys volunteering in the Akron community.
Matt Johnson
Matt Johnson is the Enterprise Data Architect for the Department of Development and Alumni Relations at the University of Miami. He is a non-profit and fundraising data professional with 17 years of experience translating all manner of data into meaningful information. His current focus is in developing, maintaining and expanding data warehouses in an effort to make data easier to access, more consistent, and more trustworthy to front line staff. Prior to his current role, Matt served as Director of Advancement Information Services for his alma mater, Loyola University Chicago.
Justin Killingsworth
Justin Killingsworth is a direct marketing and fundraising professional with more than a decade of experience working for and serving non-profit and higher education organizations. He most recently joined the University of Texas where he is serving as the Executive Director of Annual Giving, and he previously served as the leader of university-wide annual giving programs at Emory University and the Georgia Institute of Technology. Prior to his time in higher education, he oversaw direct marketing fundraising programs for national non-profit clients at a full-service marketing agency. Justin holds two degrees from The University of Alabama, and recently settled in Austin, Texas with his family.
Chelsea Lamego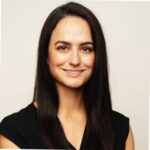 Chelsea Lamego is the Co-Founder and CEO of FundMiner.  Chelsea was previously the Assistant Vice President for Advancement Operations at The University of Texas at El Paso (UTEP), where she oversaw several units within the Institutional Advancement Division. During her time at UTEP, she pioneered the creation of a Gift and Endowment Management System, which won a CASE Grand Gold Award for the University in 2020 and was later the basis for her company, FundMiner. FundMiner simplifies fund management and automates gift administration for large fundraising organizations like community foundations and higher education institutions. Chelsea graduated from The University of Texas at El Paso, where she received a Bachelor's and Master's degree in Business Administration. Before joining UTEP, Chelsea was the Executive Director of the El Paso Opera, where she now serves as President of the Board of Trustees.
Caleb Landmesser
Caleb is a Donor Experience Officer (DXO) at the University of Pittsburgh.  Prior to his role as a DXO, Caleb was the Director of Alumni Engagement at the University of Pittsburgh at Bradford. Along with colleagues Julie Tauriello and Melanie Ellis-Roach, Caleb founded the Digital Fundraising Summit to identify best-practices in this new frontier of academia and provide access to methods and groundbreaking ideology to colleagues across the globe. Throughout his career in the public and private sector, Caleb has championed the implementation of consistent collaboration and communication to productivity and effectiveness. He has also advocates for the acknowledgement of all members of organizations being leaders in their own ways and the importance of identifying one's leadership styles and capabilities to then implement in their career. 
Adam Martel
Adam Martel is the Founder and CEO of Givzey, Fundraising's first Gift Agreement Platform. Adam is also known as the founder and former CEO of Gravyty, the fundraiser enablement solution that first introduced AI to the nonprofit sector. Through his experience as a fundraiser and a founder, Adam has developed a keen eye for taking cutting-edge technologies and reengineering them to solve challenges within fundraising.
Ramona Maza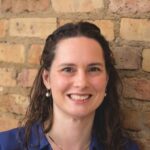 Ramona Maza is Director of Annual Giving – Digital Philanthropy at University of Illinois at Chicago.
Betsy Popelka Massnick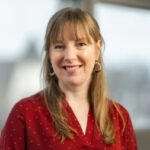 Betsy Popelka Massnick is the Director of Annual Giving at the Wisconsin Foundation and Alumni Association.  She was previously the inaugural Director of Leadership Annual Giving, responsible for creating and leading the first Donor Experience Officer program at WFAA. Betsy has served in higher ed for the last six years, with 9 years of prior experience in membership, annual giving, and direct service with community-based art and advocacy nonprofits.
Sara Pond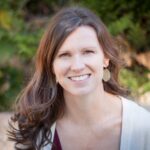 Sara is the Vice President of Client Development at MCR, Inc. She is a philanthropic leader with a 20-year career serving educational and non-profit sectors with special focus on pipeline development. Her experience details leading teams, targeted marketing and communications, technical strategy, artful storytelling, and qualitative analysis to build the donor pipeline and raise revenue. She is passionate about helping organizations provide economic mobility, access to educational pathways and healthcare services.
Annie Quade
Annie Quade is Assistant Vice President for Strategy, Talent, and Culture at University of Texas at El Paso.  Following almost a decade in higher education advancement and a variety of roles that span the engagement pipeline, Annie Quade serves as the Assistant Vice President of Advancement Strategy, Talent & Culture at the University of Texas at El Paso (UTEP). Overseeing their integrated engagement team, talent, and people operations, Annie is responsible for enterprise engagement and the overall growth strategy for the division. Annie graduated from the University of Missouri, where she received a bachelor's degree in biology and a master's in public health. Prior to joining UTEP, she worked in frontline fundraising for her alma mater, first as a regional and planned giving officer and then as director for the School of Law. When she's not working, you can find Annie chasing after her two toddlers, tending to their 30-acre farm with plenty of sheep, or (hopefully) catching a few moments of quiet and calm with her husband, John.
Bob Rickards
Robert (Bob) A. Rickards is the Director of Advancement Services at St. Norbert College. He joined St. Norbert College in 1998. His primary focus is on leadership in the acquisition, management, analysis, and use of information necessary to support the fundraising objectives of St. Norbert College, including prospect research, donor relations, social media, gift processing, and data management.  Bob assists the Vice President for College Advancement in implementing technology-based solutions to increase the effectiveness and efficiency of the division. He manages accounting procedures, liaises with the Finance Office, and plans and implements information systems that help achieve fundraising goals and other key objectives.  Bob is also the Head Women's Soccer Coach, taking over in 2019 after completing a stellar career coaching the girls' and boys' soccer teams at Notre Dame Academy in Green Bay, Wis., winning three state championships in 2007-08 and 2018.
Robin Schneider
Robin Schneider is the Director of Prospect Management at DePaul University.  Robin has worked in the advancement services field – in higher education within the Chicagoland area – for more than 30 years. She's held positions of increasing responsibility in data collection and entry, prospect research, and prospect management and has led the prospect management function at DePaul University since 2005. She holds herself and her team members to high standards in terms of partnership/client support and quality outcomes.
Robin earned an undergraduate degree in dance from the North Carolina School of the Arts in Winston-Salem, NC, and Pilates instructor certification from The Pilates Center in Boulder, CO. A native Texan, Robin made Chicago her home several decades ago and resides with her husband and daughter in the city's Galewood neighborhood.
Melissa Mares Stambor
Melissa Mares Stambor currently serves as Associate Vice President of Institutional Advancement for Catholic Charities of the Archdiocese of Chicago, the largest human services provider in the Midwest. Melissa has focused her nonprofit career on developing effective ways to communicate the profound impact of philanthropic gifts and translating engagement strategies into action at a variety of mission-driven organizations. In her current role, Melissa oversees donor relations, data management, corporate and foundation relations, special events, and gift processing. She previously served as Assistant Vice President for Advancement at Loyola University Chicago, the largest Jesuit university in the United States, where she built out the University's donor relations program and managed special events. Before Loyola, Melissa spent 2 years working on Sidwell Friends School's $56 million capital campaign. Melissa holds a BA in English and Psychology from the University of Michigan, and a MS in Journalism from the University of Illinois.
Kent Stanley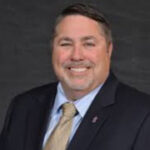 Kent Stanley is the Vice President for University Advancement at Minnesota State University, Mankato. He may be the only University Vice President in the nation to also be a two-time national Coach of the Year as a college basketball coach. His high energy, enthusiastic presentations have been a hit with both corporate and higher education audiences for a decade. He is a two-time National Coach of the Year award recipient leading the Oklahoma City University women's basketball team to consecutive national championships in 1999 and 2000. He has worked as a coach and consultant in over 30 countries helping national basketball teams prepare for major competitions including the FIBA European Championships and the Sydney Olympic Games. Kent grew up in a logging family in northern British Columbia, Canada, and is a first-generation college graduate. A multi-sport student athlete in college, Kent earned his B.A. from Trinity Western University (B.C.) and a graduate degree from Fresno State (CA). As a fund-raiser, Kent has been involved in several major comprehensive campaigns, and been personally involved in over $200M in successful donor solicitations including capital projects, annual funds, endowments, and scholarships. He has served as a member of the President's cabinet at three institutions. Kent has served in a variety of positions over a 30 year career in higher education. He has been a faculty member and department chair, worked in enrollment management, been a college coach and Athletic Director, as well as investing most of the last twenty years in development.
Alejandro Stevenson-Duran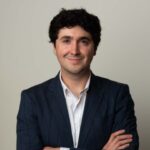 Alejandro Stevenson-Duran is the Co-Founder and CPTO of FundMiner.  Alejandro Stevenson Duran is Co-Founder and Chief Product and Technology Officer for FundMiner. He is a technical and user-centered leader with experience building and executing product launches from 0-1 and 1-N for B2B offerings. He is a seasoned product manager specializing in shipping ML-powered products and intelligent experiences at scale to millions of users. Alejandro graduated with honors from the University of Texas at Austin with a degree in Electrical and Computer Engineering with a concentration on data science. He is passionate about shaping highly capable and user-centered workforces and instilling best practices curated from his past experiences working in big tech for Microsoft and Meta.
Lauren Suitors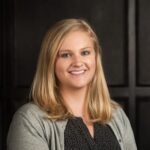 Lauren Suitors is Associate Director, Parent and Family Philanthropy at the School of the Art Institute of Chicago (SAIC).
Liz Sullivan
Liz Sullivan is the Senior Executive Director of Annual Giving at Northwestern University. Liz directs and oversees the central annual giving program at Northwestern University, which supports 6 undergraduate schools and multiple other programs. Prior to Northwestern she had held roles in Annual Giving at the University of Chicago and led marketing and research programs at the American Bar Association. Her portfolio consists of the direct appeals, leadership giving, young alumni, and Reunion teams comprising of 30 staff members, and she oversees the University-wide loyalty and leadership giving societies. In addition, her role includes solicitation & stewardship of donors who give $99,999 and below, senior class gift & student philanthropy, leadership giving events, annual giving volunteers, crowdfunding, and online/digital giving. The annual giving program (which secures $28M annually) has had a 20% growth in donors and a 20% gain in dollars since FY17.
Matt Sulzer
Matt Sulzer is the Vice President of Sales and Marketing for MCR, Inc. He offers his non-profit fundraising clients nearly 20 years of experience embedded in marketing and print strategies that yield results. Matt currently works with 150+ higher-education and 50+ healthcare clients. In his service to these organizations, he has earned the accolade of "Salesman of the Year" eight times for providing extraordinary leadership, customer service and helping them raise the fundraising bar.
Julia Tauriello
Julia Tauriello is a Donor Experience Officer (DXO) at the University of Pittsburgh.  
Jessica Tedamrongwanish
Jessica Tedamrongwanish is Director of Alumni Relations and Annual Giving at Milwaukee School of Engineering.
Elizabeth Tavares
Elizabeth Tavares is the Senior Associate Director of Data Integrity and Gift Processing at Loyola University Chicago and is chair of aasp's Best Practices – Advancement Management committee. Prior to joining Loyola in 2021, Elizabeth was Director of Advancement Services at North Park University and started her time in Advancement Services as Managing Director of Gift and Data Processing at the University of Wisconsin-Madison. She is happy to be focused directly on Gift Processing again and enjoys translating the plethora of options major gift officers provide to donors into the straight and narrow world of IRS speak. Joining Loyola at the beginning of a CRM conversion and a campaign is the icing on her gluten-free cake.
John Templeman
John Templeman is the Director of Annual Giving at Cleveland State University.
Justin Ware
Justin Ware is the Co-Founder and Chief Consulting Officer at firstname.co.  At firstname.co, Justin leads the company's services around the scalable personalization of video-driven donor engagement. Prior to joining firstname.co, Justin launched Groundwork Digital after working at Ruffalo Noel Levitz as a Vice President for product development. In fall of 2019, Groundwork Digital was acquired by BWF leading to the launch of firstname.co in February 2021. Justin started his higher education and fundraising career with the University of Minnesota in 2007, where he was the executive producer on one of the first YouTube videos to win an Emmy. Justin and his family enjoy skiing, camping, spending time on Minnesota's beautiful lakes, and cheering for the Gophers.
Ray Watts 🍎
Raymond W. Watts, CSPG, is Associate Vice President for Development at Claremont McKenna College. Ray manages the Development team at the College, and oversees all College philanthropic outreach efforts, working closely with Trustees, the President and the Vice President for Advancement to achieve organizational goals. Before assuming the role of AVP at CMC, Ray served for 12 years as Senior Associate Vice President for Advancement and Senior Philanthropic Advisor at the University of Redlands, and previously served for 5 years as the University's Director of Development, overseeing the major gift fundraising for its historic Centennial Campaign. Prior to Redlands, Ray spent 7 years at his alma mater, Loyola Marymount University of Los Angeles, spending the last 4 years as Director of Annual and Special Campaigns. Prior to this role, Ray served as Director of University Relations Administration, overseeing special events, donor stewardship and worked closely with the Vice President of University Relations. Ray received a bachelor's degree in English literature from LMU and a master's degree in Business Administration from LMU with an emphasis in management. Ray received CFRE (Certified Fund Raising Executive) certification in 1999, CSPG (Certified Specialist in Planned Giving) certification in 2014 and has presented at multiple conferences on varying topics relating to development and management. He is also an adjunct faculty member in the School of Business at the University of Redlands, teaching classes on management, leadership and working with students on their capstone projects.
Mary Weingartner
Mary Weingartner is the Managing Director, Stewardship at UNICEF USA. Mary has worked in the field of stewardship and donor relations for over 16 years, beginning at the University of Illinois Foundation in 2006. Her love of donor relations has taken her to Loyola University Chicago, YMCA of the USA, and the University of Chicago, where she served as Director of Donor Relations. In 2022, Mary joined UNICEF USA as Managing Director of Stewardship. In this role she is charged with building a best-in-class stewardship program that brings donors closer to UNICEF's transformative work.  Mary is an active member of the Association of Donor Relations Professionals (ADRP). Currently she chairs the ADRP Education Committee and serves as an ex officio member of the Board of Directors.
Josh Wolfgang
Josh Wolfgang is the Associate Director Of Annual Giving at the University of Wisconsin Foundation and Alumni Association.
JoHanna Young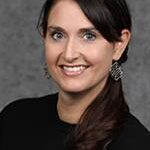 JoHanna Young is Director of Advancement Services at Manchester University (MU). JoHanna has served the Advancement team at Manchester University for 15 years overseeing the progress to connect alumni to their alma mater, the friends made at MU, and faculty and staff who helped shape who they are today. She is a proud alumnus of Ball State University and loves time with her family: 1 husband, 3 kids, 2 horses, 1 dog, and 1 cat. Whenever possible, she loves to travel, and her perfect place is a beach with palm trees.
Nicole Zaayer
Nicole Zaayer, Columbus Ohio native and graduate of THE Ohio State University, has been in the annual giving and phonathon world since her freshman year at Ohio State way back in 2016. After finding a random on-campus job as a student caller from a flier under her windshield wiper, Nicole quickly fell in love with fundraising, building 1:1 connections, and advancement work as a whole. Nicole has been with Legends at the Ohio State University Alumni Association Engagement Center since its inception, her team growing to include 50+ student engagement specialists, 10+ student supervisors and multiple interns. In this role she is not only responsible for the student team, but the Engagement Center's fundraising strategy as well.

---