We're extremely grateful for the generosity and expertise of our 2022 presenters, moderators and panelists.   We have nearly 40 in all!


= Returning "Meeting of the Minds" Faculty Member!

= "First-Time "Meeting of the Minds" Faculty Member!

---
Bob Burdenski
Bob Burdenski is an internationally-recognized annual and regular giving programs consultant for schools, colleges, and universities. He is a prolific writer and published author, often appearing in CURRENTS Magazine, the member magazine of the Council for the Advancement and the Support of Education (CASE). Bob is the author of three CASE books: Innovations in Annual Giving: Ten Departures That Worked, which presents ten U.S. case histories of advanced annual giving strategies; More Innovations in Annual Giving, Ten Global Departures That Worked, which features case histories from institutions around the world; and a new CASE book, Online Innovations in Annual and Regular Giving, Ten Dozen Departures That Worked.  In 2013, Innovations in Annual Giving was published by Fudan University in Shanghai, becoming the first CASE book translated into Chinese.
Bob is a recipient of the CASE Crystal Apple Award for Lifetime Teaching Excellence as ranked by his audiences. He has educated (and entertained) at presentations throughout North America, Europe, Asia, and Australia, including numerous CASE Europe Annual and Regular Giving Conferences and Masterclasses.  He presented CASE's first-ever annual giving training programs in India, Japan, Ireland, Singapore, Hong Kong, New Zealand, and Australia, and he is also a frequent contributor to CASE's Online Speaker Series on the subject of annual and regular giving.  In 2019, Bob was named a CASE Laureate for his volunteer service to the profession.
Since 2002, Bob has served as the moderator of FundList, the fundraising e-mail discussion listserv with nearly 4,000 development professional subscribers.
---
Erin Allen
Erin Allen is the Assistant Vice President of Annual Giving Programs at University of Iowa Foundation.
---
Emily Berry
Emily Berry is the Assistant Vice President of Development, Individual and Annual Giving at Miami University.
---
Christina Brandel
Christina Brandel, CFRE and bCRE-Pro, has a passion for making the world a better place for all and loves a good "why." After nearly two decades in non-profit and higher education fundraising, she has joined the team at Marketing Communication Resource, Inc. (MCR) to leverage her skills and experience on behalf of MCR clients. She was a first-generation college student who is fiercely committed to providing post-secondary education to those who choose it. She firmly believes that showcasing causes that are meaningful and connect with donors is important to work.
---
Kelly Brault
Kelly Brault, CFRE is the Director of Annual Giving at Oakland University. In this role, she directs the overall vision, plan and execution of the university-wide annual giving program. Her career spans more than 20 years, with experience in higher education and the cultural sector.



---
Colleen Cook
Colleen Cook is the Director of Operations at Vinyl Marketing, where she's known for making things happen. A true rockstar at keeping the rest of the team on track, her incredible talents are on display every day—from directing operations to client relations, she brings an incredible work ethic and level of intelligence to every challenge that arises.  With a professional background in non-profit leadership, fund development, and marketing, Colleen takes that experience and pairs it with inventive, modern digital marketing strategy to help clients achieve record-breaking results.
---
Shannon Dale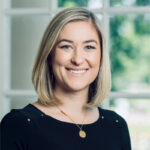 Shannon Dale is Senior Director of Annual Giving and Digital Strategy at Grand Valley State University.  Prior to GVSU, she served as the Director of Annual Giving for the University of North Carolina Asheville.  She holds a B.A. in English and French from Elmhurst College and earned her M.A. in English with a specialization in rhetoric and composition from Colorado State University. In her role at UNC Asheville, she provides strategic leadership and management of a comprehensive, integrated annual giving program for the University. Prior to joining UNC Asheville, she most recently served as the Assistant Director of Development for the College of Liberal Arts at Colorado State University, where she leveraged her communications and public relations experience to develop annual giving materials and programming for the College, crafted development communications, and wrote proposals. Her deep appreciation for the Liberal Arts was born out of a childhood spent writing stories for her grandfather, performing in musical groups and in local theatre productions, and from many hours spent in the library where she fell in love with reading.
---
Emily Etzkorn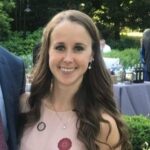 After spending over a decade in the higher education fundraising space, Emily Etzkorn joined VanillaSoft as a Fundraising Evangelist, bringing with her a background in annual giving, engagement centers, and phonathons. In her role at VanillaSoft, Emily is working closely with fundraising clients and promoting VanillaSoft within the fundraising world.



---
Carol Flanigan
Carol Flanigan is the Associate Director of Annual Giving at Loyola University Chicago.  Carol manages Loyola's parent philanthropy program, leadership annual giving society, and employee giving. Prior to joining the team at Loyola, she was one-person annual giving shop at Olivet College, and supported the development, corporate and foundation relations, and planned giving teams at Boston University. She earned a graduate certificate in fundraising management from Boston University, and holds BA in creative writing from Kalamazoo College. Her greatest joy is smugly telling doubters that she uses her "fluff major" every day in her work.
---
Jacqui Glasener
Jacqui Glasener is the Executive Director, Alumni Engagement and Annual Giving at California State University, Fresno.  
---
Bridget Haggerty
Bridget Haggerty is Vice President of Advancement at Carthage College.  She has elevated and helped launch various campus initiatives. She has reinvigorated the President's Leadership Council, evolved Carthage's donor recognition programs into a Leaders in Philanthropy program valuing committed donors at every level, and developed significant donor engagement programs including the 75 Years of Black Excellence and pre-health programs. Thanks to her efforts, Carthage established the Wiggan-Kinniebrew Black Alumni Network, which has yielded over $1 million in donations for equity and inclusion initiatives in three years.   Prior to her work at Carthage, Bridget served in executive director positions at the University of Chicago and as Senior Director of Annual Giving at Northwestern University. 
---
Beth Hatcher
Beth Hatcher is the Principal and CEO of Beth Interactive Inc. With 17 years of experience in online fundraising, healthcare marketing and digital communications, she specializes in crafting customized fundraising strategies for healthcare foundations, universities and non-profits—both within and outside of the digital sphere. She has recently presented at international conferences on topics including "What's Next in Digital Fundraising?", "Disrupt Your Non-Profit Thinking" and "Better than a Gala: Reimagining the Giving Day".  Beth Interactive is an e-fundraising and digital marketing agency in Chicago that partners closely with non-profits nationwide to engage donors and increase giving through intelligent strategies, thoughtful execution and full-service support.
---
Heidi Hopewell
Heidi Hopewell is the Assistant Director of Loyalty Giving for the SDSU Foundation. A Florida native, she earned a Master of Science degree in Marketing & Communication from Franklin University (2011) and a Bachelor of Arts degree in Psychology from Ohio Christian University (2009). In 2014, she and her husband, Dave Hopewell, moved to Brookings.  Prior to joining the Foundation in February 2018, she spent 4 years working for Daktronics as a Human Resource Coordinator supporting their student hiring efforts. Her focus now at the SDSU Foundation focuses on mass solicitation efforts involving a multichannel approach anywhere from phone to direct mail to digital efforts.
---
Meredith Howell
Meredith Howell is the Executive Director of Participation at the University of Illinois at Chicago.  She has worked in development for over 20 years (starting as a student caller at Southern Methodist University). She fell in love with the strategy and data required to drive annual giving and campaign planning and has held roles in each of those areas serving on the campaign planning teams for the Ann & Robert H Lurie Children's Hospital of Chicago and Northwestern University Feinberg School of Medicine. Meredith was the Associate Director of Annual Programs at University of Chicago, and held the positions of Associate Director of Annual Programs, Senior Associate Director of Campaign Planning and Director of Operations and Finance at Northwestern University Feinberg School of Medicine.  Since 2014, Meredith has served as the Executive Director of Participation at the University of Illinois at Chicago (currently in a campaign) where she launched a crowdfunding program and a new on-campus call center. Meredith holds a BA in English from Southern Methodist University and received a master's degree in English with distinction from DePaul University.
---
Keelie Johnson 

Keelie Johnson is a Leadership Gifts Officer at Roosevelt University.  She is an accomplished fundraiser, having worked with several nonprofits to increase their annual budget through successful individual giving campaigns and event programming.  As the Leadership Gifts Officer, Keelie plays an important role in Roosevelt's Office of Institutional Advancement — building lasting and meaningful relationships with the many individuals who enhance Roosevelt's legacy through their financial support to the institution.  Keelie earned a bachelor's in international studies from the University of Iowa. Her passion for community organizing led her to further her education by completing a Master of Nonprofit Administration at North Park University.
---
Dirk Matthews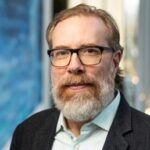 Dirk Matthews is Senior Director of Alumni Relations at Columbia College Chicago.  A longtime member of the Columbia community, Dirk graduated with a degree in Film and Video (now CTVA). Dirk has spent twenty years on staff with the college's Career Center in addition to serving as an adjunct faculty member.  Dirk co-founded the Portfolio Center, a resource to assist students develop their professional portfolios. In 2009, Dirk was honored by NASPA (National Association of Student Personnel Administrators) with a Silver Award for his exceptional service to Columbia students.
---
Ramona Maza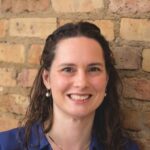 Ramona Maza is Director of Annual Giving – Digital Philanthropy at University of Illinois at Chicago.


---
Felicity Meu
Felicity Meu spent 9 years with Stanford's Office of Development.  As Stanford's inaugural Director of Next Generation Giving, she worked closely with individual donors and volunteers but also helped craft the University's vision for engaging its next great generation of philanthropists. Leaning into the needs of young donors, Felicity spent time consulting for Stanford's Effective Philanthropy Lab, working on a project dedicated to taking a deep dive into better understanding the needs of millennial donors. She currently serves as Senior Director of Partner Success for GiveCampus where she continues to work toward her goal of helping more people be more generous more strategically.
---
Deidra Miles
Deidra Miles is Director Of Annual & Special Giving at DePaul University.  She earned a Bachelor of Arts degree in Psychology from Temple University (2011). Prior to joining DePaul University in October, she spent 8 years at the University of Massachusetts Lowell. Her focus now at DePaul is on the development and management of a comprehensive, metrics-based annual giving program, which focuses on securing gifts up to $50,000 through traditional and emerging tools and techniques. She works alongside many incredible colleagues who continue to engage, educate, and steward potential donors.
---
Greg Miller
Greg Miller is a Content Strategist at Loyola University Chicago.
---
Connie Molzberger
Connie Molzberger, MPA, CFRE is Director of Annual Giving and Engagement at Francis W. Parker School in Chicago.  Connie Molzberger is the Associate Director of Development at the Francis W. Parker School in Chicago. She began her career in development working at a variety of nonprofits in annual giving, grant writing, event planning, and advancement services. For the last seven years, she has worked on family engagement and annual giving at Francis W. Parker School, setting record levels of giving from parents, grandparents, and trustees through strategic solicitation, creative stewardship, and intensive engagement.  Connie has a BS in Sociology and Consumer Affairs from the University of Wisconsin-Madison, an MPA in Nonprofit Management from Indiana University – Bloomington, as well as the CFRE certification. She has presented at CASE-NAIS in the past and is a co-founder of the Chicago Area Independent School Development (CAISD) conference.
---
Jessica Mueller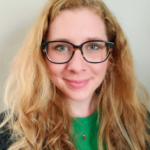 Jessica Mueller has just returned to her Northeastern Illinois University alma mater as the Executive Director of Adult Education, Advancement, and Business Innovation at the AACSB-accredited College of Business and Technology.  She previously served as the Associate Director of Alumni Engagement at Roosevelt University in downtown Chicago, which serves 120,000 alumni including the newly integrated Robert Morris University Illinois alumni. Jessica has served in higher education since completing her graduate degree in 2011 at Western Illinois University and has worked with Greek life, student activities, veteran's services, student judicial programs, first year experience as an instructor, and alumni relations and development, for the last six years. Jessica also completed her MBA at Northeastern Illinois University this year. Jessica is passionate about the alumni experience and works diligently to optimize future opportunities and partnerships to better serve the community and University. Jessica is a Chicago native living in the medical district with her husband, two kids, and dog.
---
Jeffrey Neal, MBA
Jeff Neal is Assistant Vice President, Digital Engagement & Annual Giving at Loyola University Chicago.
---
Adam Niermann
Adam Niermann is the Senior Director of Annual & Leadership Giving at The University of Chicago Booth School of Business. During his sixteen years in annual giving at the University of Chicago, Adam has managed everything from the graduating senior class gift campaigns to trustee solicitations. He currently sits on the senior leadership team at Chicago Booth's Office of Advancement and manages the direct appeals, class & reunion giving, and leadership giving teams at the business school—one of the University's largest annual giving programs. Over the last campaign, he successfully led the business school's charge to double the size of the annual fund to $12M and checked off "securing a $1M annual fund gift" from his bucket list.
---
Ellen Rohwer Pappas
Ellen Rohwer Pappas is Senior Director, Management Consulting at Zuri Group.   She has twenty years of experience managing and delivering process and technology consulting to enterprise organizations, increasing profitability and results across a variety of teams and engagements. Finding creative ways to increase realization, utilization and profitability, I enjoy building relationships with client executives, hiring and managing talented consultants, and managing business line items for success.
---
Timothy Pappas
Tim Pappas is Principal and Managing Partner with Pappas Delaney LLC.  An experienced executive search consultant with over twenty years of background in executive search, executive coaching, including a specialized background in transition coaching for executives. I speak regularly on networking and interviewing concepts as well helping organizations understand and hire to the culture to avoid turnover and, even worse, the failure to recognize high potential professionals who might make an impact in a company.
---
Kristi Pease
Kristi Pease is the Senior Director of Annual Campaign Operations at the University of Nebraska Foundation. She has 20 years of annual giving experience and leads the development, production, and execution of integrated annual campaigns for the University of Nebraska–Lincoln. Kristi is always looking for new and exciting opportunities for donors to support UNL, and this has contributed to an increase in the number of donors to her program. This past fiscal year, UNL had a 14% growth in number of donors and a 25% increase in the number of new donors who made a gift. In her free time, Kristi enjoys hiking with her husband and spending time with their two dogs, Jax and Charlie. She is also an avid moviegoer of independent films.
---
Adrianne Penney
Adrianne Penney is the Associate Director Of Annual Giving at Oakland University.  Adrianne has been working in fundraising in some capacity since her undergrad years, when she worked with the Advancement Research team at Michigan State University. After graduating, she spent time in the development departments of Henry Ford Health System and Walsh College before joining the team at Oakland University (OU), where she is also an alumna of the Master in Public Administration program. Over the last nine years, the team at OU has transformed the annual giving program into a more modern and robust program. Outside of the office, Adrianne enjoys traveling, live music, and spending time on the water.
---
Kristine Petroshius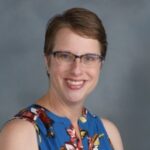 Kristine Petroshius is the Director Of Advancement Services at Lake Forest Academy.   Kristine joined the Academy in 2010. She has a bachelor's degree in history from the University of Minnesota. Prior to LFA she was the Fund Development Manager at Big Brothers Big Sisters of Lake County. At LFA Kristine is a co-advisor and assists with athletics and campus activities. She resides in Waukegan with her husband, Douglas, two young sons, Jackson and Thomas, and dog, Chew Barker.

---
Christina Pulawski
Christina is Senior Director, Management Consulting with Zuri Group, where she provides counsel, vision, and extra hands to the operational side of nonprofits. She previously served as AVP of External Affairs at the Art Institute of Chicago, and in leadership roles at Loyola University Chicago and Northwestern University. A native Chicagoan, Christina delights in teaching and empathetically creating structure and frameworks for good work. She is a co-founder and former officer of AASP, chaired and developed conferences and symposia for APRA, AASP and CASE, and received CASE's Crystal Apple and APRA's Distinguished Service awards.
---
Peter E. Robertson, Ed.D.
Dr. Peter Robertson (he/his/him) has been referred to as a "change maker" on behalf of Fresno's disenfranchised and marginalized communities. A four-time graduate of Fresno State (BA, MA, MBA, and EdD), the genesis for his activism was fostered as an undergraduate student. His doctoral dissertation – "Higher Education Philanthropy: Exploring LGBTQ+ Allyship Affiliations and Donor Motivations" (2022) – is an emerging topic within academic research, and higher education philanthropy. He is the director of alumni connections with the Fresno State Alumni Association, where he has worked for 20 years. Bonus Intra. Melior Exi.
---
Ryan Robinet, CFRE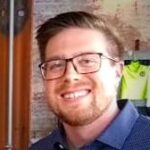 Ryan Robinet is the Associate Vice President for Advancement at Trine University. 
---
Shaina Spencer
Shaina is a Digital Fundraising Specialist at the University of Iowa. She serves as the lead for GOLDrush, Iowa's crowdfunding program, as well as the university's giving day. Shaina also brings 7 years of digital marketing experience from her work at marketing agencies in New York City and Cedar Rapids. She came to Iowa right before the pandemic and facilitated the expansion of the crowdfunding program to assist with urgent funding needs which lead to exponential growth for GOLDrush.
---
Filomena Spero
Filomena Spero is Director of Development at the Near North Montessori School in Chicago.  
---
Liz Sullivan
Liz Sullivan is the Senior Executive Director of Annual Giving at Northwestern University.   Liz directs and oversees the central annual giving program at Northwestern University, which supports 6 undergraduate schools and multiple other programs. Prior to Northwestern she had held roles in Annual Giving at the University of Chicago and led marketing and research programs at the American Bar Association. Her portfolio consists of the direct appeals, leadership giving, young alumni, and Reunion teams comprising of 30 staff members, and she oversees the University-wide loyalty and leadership giving societies. In addition, her role includes solicitation & stewardship of donors who give $99,999 and below, senior class gift & student philanthropy, leadership giving events, annual giving volunteers, crowdfunding, and online/digital giving. The annual giving program (which secures $28M annually) has had a 20% growth in donors and a 20% gain in dollars since FY17.
---
Teresa Sutter
Teresa Sutter is the Director of Alumni Programming and Archivist at The Latin School of Chicago.  She creates engagement and investment opportunities for Latin's 5,000 active alumni, ranging in age from the class of 1939 – 2022, and strives to connect older alumni with the current school and student population. She has over 15 years of alumni relations experience and a passion for archives and history. Prior to joining Latin, Teresa was a teacher, living and working in two Native American communities. She has a BA in Anthropology from the University of Illinois at Urbana-Champaign.
---
Jonathan Van Oss
Jon Van Oss brings over 30 years of in-depth knowledge and hands-on experience gained from various senior data analytics and market research positions for organizations, such as the American Medical Association and World Vision. Jon has also served for more than 15 years as Vice President of Data Analytics at several advertising agencies that served a wide range of national and international non-profit organizations. He is nationally recognized for his insightful marketing and fundraising database analytics, decision-tree modeling, segmentation, testing and attrition strategies and analyses.
---
Mary Weingartner
Mary is the Director of Donor Relations at the University of Chicago.  She has worked in the field of donor relations for nearly 15 years, beginning at the University of Illinois Foundation in 2006.  In 2009, she joined the University of Chicago's Donor Relations team and later became Director of Alumni Relations & External Engagement for Loyola University's Health Sciences Division.  Next, Mary managed stewardship for a portfolio of corporate and foundation donors at YMCA of the USA, the national resource office for local YMCAs.  Today, Mary is what the University of Chicago calls a boomerang, having returned to Alumni Relations and Development in 2016.  As the leader of the Donor Relations team, they work to create meaningful donor experiences that deepen relationships with the University.  Mary is an active member of the Association of Donor Relations Professionals (ADRP) and chaired the 2018 International Conference in St. Louis and the 2019 International Conference in Miami.  She currently chairs ADRP's Education Committee.
---
Maurice Willis
Maurice Willis is Director of Engagement at the Chicago-Kent College of Law, Illinois Institute of Technology.  He previously served as the Associate Director of Alumni Relations and Annual Giving at the University of Illinois, Chicago College of Engineering.