We are confirming speakers daily, so check back to see who's joining us. 
---
Bob Burdenski 

Bob Burdenski is an internationally-recognized annual and regular giving programs consultant for schools, colleges, and universities. He is a prolific writer and published author, often appearing in CURRENTS Magazine, the member magazine of the Council for the Advancement and the Support of Education (CASE). Bob is the author of three CASE books: Innovations in Annual Giving: Ten Departures That Worked, which presents ten U.S. case histories of advanced annual giving strategies; More Innovations in Annual Giving, Ten Global Departures That Worked, which features case histories from institutions around the world; and a new CASE book, Online Innovations in Annual and Regular Giving, Ten Dozen Departures That Worked.  In 2013, Innovations in Annual Giving was published by Fudan University in Shanghai, becoming the first CASE book translated into Chinese.
Bob is a recipient of the CASE Crystal Apple Award for Lifetime Teaching Excellence as ranked by his audiences. He has educated (and entertained) at presentations throughout North America, Europe, Asia, and Australia, including numerous CASE Europe Annual and Regular Giving Conferences and Masterclasses.  He presented CASE's first-ever annual giving training programs in India, Japan, Ireland, Singapore, Hong Kong, New Zealand, and Australia, and he is also a frequent contributor to CASE's Online Speaker Series on the subject of annual and regular giving.  In 2019, Bob was named a CASE Laureate for his volunteer service to the profession.
Since 2002, Bob has served as the moderator of FundList, the fundraising e-mail discussion listserv with nearly 4,000 development professional subscribers.
---
John Taylor

John is the Principal of John H. Taylor Consulting, LLC, an independent advancement consulting practice.  He has served in various consulting capacities since 1994.  Between 2008-2013 John was Associate Vice Chancellor for Advancement Services and Interim Campaign Manager at North Carolina State University.  He previously served as Vice President for Research and Data Services at CASE.  Before that, John was Director of Alumni & Development Records at Duke University for nearly 15 years.  He holds a BA in Mass Communications and Socio-Political Change from Vanderbilt University and a Certificate in Nonprofit Management from Duke University.
John formed one of the largest advancement-related listservs in the world, FundSvcs, with roughly 4,000 subscribers.  He has spoken at hundreds of conferences internationally, receiving the CASE Crystal Apple Award for outstanding teaching.  John is founder, current member, and former President of the Board of the Association of Advancement Services Professionals (aasp).  He received the aasp Jonathan Lindsey Lifetime Achievement Award in 2012.  CASE distinguished John as a CASE Laureate in 2019.  John was the editor for all three editions of the CASE Advancement Services book and served in various editorial capacities for the 3rd & 4th editions of the CASE Guidelines and the 1st edition of the CASE Global Reporting Standards, published in 2021.  John resides in Durham, NC, with his wife and children.
---
Christina Brandel

Christina Brandel, CFRE and bCRE-Pro, has a passion for making the world a better place for all and loves a good "why." After nearly two decades in non-profit and higher education fundraising, she has joined the team at Marketing Communication Resource, Inc. (MCR) to leverage her skills and experience on behalf of MCR clients. She was a first-generation college student who is fiercely committed to providing post-secondary education to those who choose it. She firmly believes that showcasing causes that are meaningful and connect with donors is important to work.
---
Sarah Byrd

Sarah Byrd is the Executive Director of Alumni Engagement and Annual Giving at Knox College.
---
Torey Calvert

Torey is the Director of Advancement Services at the Latin School of Chicago.  She began her career as Latin's auction assistant, then went on to become development associate, followed by a stint as assistant director of annual giving. Torey's data-oriented mindset and aptitude for problem solving finally landed her in advancement services, her true home.  Having held many roles in one advancement office, she has a keen understanding of the nuts and bolts of development office operations and evolutions.  Torey has a BS in Community Health from the University of Illinois at Urbana-Champaign.  She was a founding member of the Chicago Area Independent School Development (CAISD) Conference and has been a member of its planning and host committee for the past seven years.
---
Kevin Capp

Kevin Capp is the Director of Development Programs and Annual Giving at Principia School and College in St. Louis. 
---
Rachel Cleary

Rachel Cleary is Sales Manager at GetThru, where she provides strategic support to GetThru's education clients. Rachel's background is in higher education fundraising, and she's led annual giving programs at The New School and the Cal Alumni Association, UC Berkeley.
---
Shannon Dale

Shannon Dale is Director of Communications and External Relations at Grand Valley State University's Kirkhof College of Nursing.  Prior to GVSU, she served as the Director of Annual Giving for the University of North Carolina Asheville.  She holds a B.A. in English and French from Elmhurst College and earned her M.A. in English with a specialization in rhetoric and composition from Colorado State University. In her role at UNC Asheville, she provides strategic leadership and management of a comprehensive, integrated annual giving program for the University. Prior to joining UNC Asheville, she most recently served as the Assistant Director of Development for the College of Liberal Arts at Colorado State University, where she leveraged her communications and public relations experience to develop annual giving materials and programming for the College, crafted development communications, and wrote proposals. Her deep appreciation for the Liberal Arts was born out of a childhood spent writing stories for her grandfather, performing in musical groups and in local theatre productions, and from many hours spent in the library where she fell in love with reading.
---
Josem DeCavalcante Diaz

Josem D. Diaz is Vice President, Institutional Advancement at Eureka College, responsible for advancing Eureka Colleges' financial, capital, and academic growth by strengthening and expanding the institutional constituency, encouraging increased involvement and support.  Josem previously served as the Assistant Vice President of Institutional Advancement and Business Operations at Yeshiva University.  Diaz has over 16 years of development, advancement operations, and all aspects of development and campaign readiness experience. His experience includes strategic planning, campaign management, offering a successful track of leading teams to optimum performance, and operational efficiency.  Prior to joining Yeshiva University, Diaz served as Assistant VP of Advancement and Operations at American University, Washington D.C where he led the campaign readiness assessment for AU's transformational campaign, the onboarding of a new President, and the first CRM Advance implementation.  Diaz also formerly served as Upper Iowa University's Executive Director for Institutional Advancement & Alumni Relations. Under Diaz's tenure at UIU, he made great strides in improving processes, data integrity, and reporting within the Office of Institutional Advancement and Alumni Development. He provided outstanding leadership in the areas of annual giving, donor cultivation and stewardship, database management, and gift processing.  Upon Diaz's departure he was appointed as a member of the Board of Trustees at UIU, and currently serves as chair of the academic affairs, student affairs, and athletics committees and member of governance and development committees.
---
Julia Dimick

Julia serves as a Senior Prospect Development Analyst at Ann & Robert H. Lurie Children's Hospital of Chicago Foundation. Prior to working in healthcare, she spent several years in higher education prospect development at the University of Wisconsin-Madison and Marquette University. Julia began her career as an attorney, practicing immigration law and corporate litigation. She has a BA in political science from Boston College and a JD from Marquette University Law School.
---
Jennifer Dykes

Jennifer Dykes is the Director of Advancement Services at the University of Findlay.  She has over 20 years of advancement services experience ranging from the social services sector to higher education. At each institution she is and has been responsible for leading teams and implementing best practices, change, systems, process improvements, fundraising financial reporting, and new programs. She is in her ninth year at University of Findlay and is responsible for the strategic day to day management of advancement services including gift and biographical records processing, database management, prospect research and management and endowment fund stewardship reporting and data integrity.  Jennifer is currently the membership chair for ICAA and received her Bachelor of Science degree in accounting from Lourdes University and her Master of Business Administration degree from the University of Findlay. She leads with a spirit of enthusiasm and excellence for advancement with the goal of empowering others.
---
Carol Flanigan

Carol Flanigan is the Associate Director of Annual Giving at Loyola University Chicago.
---
Erin Glidden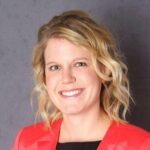 Erin Glidden is the Director of Loyalty Giving at the South Dakota State University Foundation.
---
Teresa Goddard

Teresa Goddard is the Director of Development Services at DePauw University.  With nearly 30 years of experience in advancement, Teresa leads a team of development services professionals in the areas of system management, project management, gift processing, records management, reporting, training, user support, data analytics and overall strategic system planning. She has been involved in multiple system implementations at various institutions throughout her career while employing best practices methodologies for all processes.  Teresa is a charter member of the Association of Advancement Services Professionals and currently serves on the Board of Directors as Treasurer. In 2013, she also received one of the first certifications in fundraising operations from Rice University. Goddard earned her BS in management information systems from Indiana State University.
---
Lea Ann Gross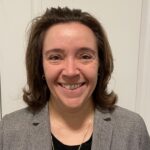 Lea Ann Gross is Executive Director for Development Services at the University of Illinois Foundation.  She has over 27 years of experience in advancement. She has served on the board of the local AFP chapter, volunteered at ADRP conferences, and presented at regional, national and international conferences in all areas of Stewardship, Donor Services, Gift Administration and Advancement Technology.
---
Tanya Hickson

Tanya Hickson is the Senior Associate Director, Reunions and Class Giving at the University of Chicago. 
---
Michael Halverson

Michael is the Senior Director of Advancement Services at Loyola University Chicago.  He has been in the advancement profession for 18 years and started his work in the Alumni Relations/Annual Giving office at Saint John's University in MN.  Prior to coming to Loyola, Michael was the Senior Director of Advancement Services at Rollins College in FL.  Throughout Michael's career, he has had the chance to partner with colleagues on a wide variety of projects – including reengineering data feeds, creating predictive models, developing self-service reporting tools, and creating a custom app for the management of a peer-to-peer fundraising program.  Michael has a BA in Music, an MBA, and an Ed.D. in Higher Education.  His dissertation examined the relationship between alumni gift giving and alumni satisfaction with the undergraduate experience.
---
Colin Hennessy, Ed.D

Colin Hennessy is the Executive Director of Alumni Engagement and Annual Giving at the University of Chicago.   Before joining the University of Chicago, Colin served as the Executive Director of The Penn Fund at the University of Pennsylvania where he oversaw the global undergraduate annual giving program and the largest of the University's annual funds. Under his leadership, The Penn Fund steadily increased alumni donor participation and both unrestricted and endowed scholarship revenue to the University and gained national praise for collaboration with faculty on experimental fundraising design and testing. Prior to his role at Penn, Colin served as Associate Director of Annual Giving programs at the University of Iowa Center for Advancement, managing annual giving programs for Iowa's 11 Colleges.
---
Heidi Hopewell

Heidi Hopewell is the Assistant Director of Loyalty Giving at the South Dakota State University Foundation.
---
Meredith Howell

Meredith Howell is the Executive Director of Participation at the University of Illinois at Chicago.  She has worked in development for over 20 years (starting as a student caller at Southern Methodist University). She fell in love with the strategy and data required to drive annual giving and campaign planning and has held roles in each of those areas serving on the campaign planning teams for the Ann & Robert H Lurie Children's Hospital of Chicago and Northwestern University Feinberg School of Medicine. Meredith was the Associate Director of Annual Programs at University of Chicago, and held the positions of Associate Director of Annual Programs, Senior Associate Director of Campaign Planning and Director of Operations and Finance at Northwestern University Feinberg School of Medicine.  Since 2014, Meredith has served as the Executive Director of Participation at the University of Illinois at Chicago (currently in a campaign) where she launched a crowdfunding program and a new on-campus call center. Meredith holds a BA in English from Southern Methodist University and received a master's degree in English with distinction from DePaul University.
---
Megan Karwacki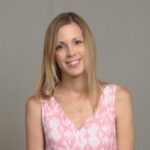 Megan Karwacki is the Director of Annual Giving at Loyola University Chicago.
---
Emily Luten Maltby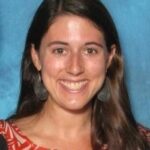 Emily is the Director of Advancement, Reunion Class Gift Program at Washington University in St. Louis.
---
Danielle Mason

Danielle Mason is the Director of Annual Giving at Saint Mary's College.
---
Jennifer McCloud 

Jenn McCloud is a Digital Specialist and Graphic Designer at the South Dakota State University Foundation.
---
Eliza Lazar McNulty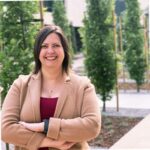 Eliza McNulty is Director of Donor Relations at Stanford University. She leads the university's 14-person central donor relations team and works with senior development staff and colleagues across campus to shape the vision for comprehensive donor relations at Stanford. Prior to Stanford, Eliza held donor relations, communications, and development positions at YMCA of the USA, Loyola University Health System, and the Elks National Foundation. Eliza is Past President of the Association of Donor Relations Professionals (ADRP). While serving ADRP, she advocated for and promoted the donor relations profession, representing the association's nearly 1,800 international members. Eliza shares her passion for gratitude by speaking, writing and presenting on effective practices in donor relations and stewardship. She has more than 20 years fundraising experience in healthcare, university and national membership offices.
---
Jordan Megna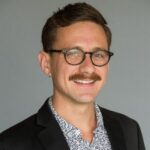 Jordan is the Associate Director for External Affairs Operations at the Art Institute of Chicago, where he implements custom SQL/SSRS reporting, assists with database management, and leads database-related projects with business-side implications. Previously, he worked at Georgetown University, providing data support to the reunion giving and major gifts teams.


---
Mackenzie Miller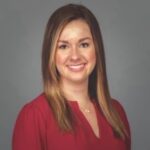 Mackenzie Miller is the Assistant Director of Annual and Reunion Giving at Saint Mary's College.
---
Jennie Moule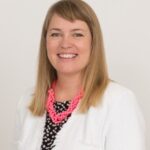 Jennie is Founding Partner at fundraising operations consultancy, Alveo Consulting. She built her experience as Director of Development Strategy and Operations at University College London for over 10 years, where she managed fundraising operations overseeing prospect research, database, gift administration, budgeting, HR and facilities. She also led strategy and planning, particularly for their £600m campaign launched in September 2016.  A firm believer in sharing experience, driving improvement and giving practical support to those in the sector, Jennie is a sought-after speaker, trainer, mentor and coach. She was Interim Executive Director of CASE Europe from March to July 2017. In that assignment, she fulfilled a lead role in advocacy and thought leadership around GDPR and other fundraising regulation issues, meeting regularly with the ICO, DCMS and the Fundraising Regulator. Jennie was chair of the inaugural CASE Development Services conference in 2008 and remains a member of the planning committee 11 years later.
---
Christian Perry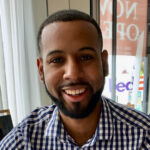 Christian Perry has worked across the nonprofit sector, and cares deeply about the issues of education inequality and arts advocacy. Since March of 2020, he's brought that experience to his work with GetThru's education and nonprofit clients. In his free time, Christian enjoys getting outdoors, producing music, and rooting for his hometown DC sports teams.


---
Christina Pulawski

Christina is an independent consultant specializing in development research, prospect management and information flow for fund raising.  She is now the Associate Vice President for External Affairs at the Art Institute of Chicago where she previously served as the Associate Vice President for Campaign Management and Information Strategy.  Previously, she was Director of Development and Donor Services at Loyola University Chicago and Director of Development Research at Northwestern University. A Chicago native, Christina earned a BA in Political Science from Northwestern and a JD from the University of Illinois.  Christina has served on the board of the Association of Professional Researchers for Advancement (APRA), chairing, and developing numerous programs including three APRA International Conferences; she received the organization's Distinguished Service Award. She has also served as President of APRA's Illinois Chapter and was a founding member and vice president of the Association of Advancement Services Professionals (aasp). She is a recipient of CASE's Crystal Apple Teaching Award.
---
Megan Rajski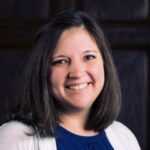 Megan Rajski is the Senior Associate Director of Donor Participation and Annual Giving at University of Chicago.
---
Bob Rickards

Bob is the Director of Advancement Services at St. Norbert College. There, he provides leadership to the acquisition, management, analysis, and use of information necessary to support the day-to-day and long-term objectives of College Advancement, including prospect research, donor relations, and gift/data processing.  Bob is responsible for the processing and reconciliation of $10-15MM in annual charitable contributions and grants, as well as the management and maintenance of accurate records of 95K+ donors, friends, and alumni. Manages a staff of 7 professional and clerical employees.  As a senior member of the College Advancement Leadership Team, Bob assists the Vice President for College Advancement in implementing technology-based solutions to increase the effectiveness and efficiency of the division. He manages accounting procedures, acts as a liaison with the Finance Office, and plans and implements information systems that help achieve fundraising goals and other key objectives.
---
Hannah Keller Shallenberger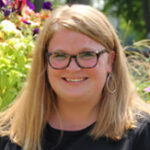 Hannah is the Director of Annual and Reunion Giving at Lake Forest Academy (IL).
---
Rachel Spencer

Rachel is the Telefundraising Expert at VanillaSoft and works with 100+ universities on telephone-based campaigns. She is a true phonathon expert benefitting from a long and varied career in tele-fundraising. Over the last decade she has graduated from student caller, to professional tele-fundraiser, to phonathon manager and now phonathon advisor and consultant. In her present role at VanillaSoft she works closely with more than 80 universities around the world on a wide variety of telephone-based campaigns.
---
Miles Stevenson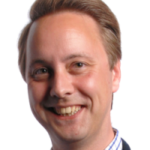 Miles Stevenson has spent nearly 30 years working in Higher Education philanthropy.  He started his career in 1993 at the University of Bristol's Development Office organising its first ever telephone fundraising campaign and specialising in alumni relations, major gifts and legacy fundraising.  In 2002, he established the Development and Alumni Relations Office at the University of Sheffield.  Over a period of 18 years, he grew the team from 6 to 45 staff, building the alumni relations programme and raising philanthropic funds across the entire organisation.  Over £24 million was raised in his last three years.  He was also responsible for the Events Team organising graduation ceremonies, public lectures and special events (such as H.M. The Queen's visit in 2010).  Miles was one of the University's Public Orators for honorary graduates.  Miles was educated at the University of Durham where he took a Bachelor's degree in History and a Master's Degree in Medieval History specialising on the Crusades.  He has spoken at fundraising conferences in Australia, Cyprus, Eire, Germany, Ghana, Italy, The Netherlands, Portugal, Slovenia and South Africa.  He chaired the CASE Europe Spring Institute for four years and was made a CASE Laureate in 2019.  Miles now undertakes consultancy work, focusing on philanthropy and alumni relations for the school and Higher Education sectors.
---
Elizabeth Tavares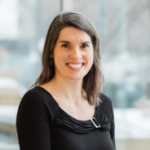 Elizabeth is the Director of Advancement Services at North Park University in Chicago. She thrives in creating order out of chaos and loves the challenges Advancement Services provides.  Previously, she was Managing Director of Gift and Constituent Records at the Wisconsin Foundation and Alumni Association and Associate Director of Operations for Urbana, a triennial 16,000+ conference.  Elizabeth's QA experience at Epic has come in handy as she's implemented event management systems and looked under the floorboards of various Blackbaud products.  She's currently a member of aasp's Management Best Practices Committee. 
---
Jonathan Van Oss

Jon Van Oss brings over 30 years of in-depth knowledge and hands-on experience gained from various senior data analytics and market research positions for organizations, such as the American Medical Association and World Vision. Jon has also served for more than 15 years as Vice President of Data Analytics at several advertising agencies that served a wide range of national and international non-profit organizations. He is nationally recognized for his insightful marketing and fundraising database analytics, decision-tree modeling, segmentation, testing and attrition strategies and analyses.
---
Mary Weingartner

Mary is the Director of Donor Relations at the University of Chicago.  She has worked in the field of donor relations for nearly 15 years, beginning at the University of Illinois Foundation in 2006.  In 2009, she joined the University of Chicago's Donor Relations team and later became Director of Alumni Relations & External Engagement for Loyola University's Health Sciences Division.  Next, Mary managed stewardship for a portfolio of corporate and foundation donors at YMCA of the USA, the national resource office for local YMCAs.  Today, Mary is what the University of Chicago calls a boomerang, having returned to Alumni Relations and Development in 2016.  As the leader of the Donor Relations team, they work to create meaningful donor experiences that deepen relationships with the University.  Mary is an active member of the Association of Donor Relations Professionals (ADRP) and chaired the 2018 International Conference in St. Louis and the 2019 International Conference in Miami.  She currently chairs ADRP's Education Committee.
---
Scott Williams

As the President and Founder of Vinyl Marketing, Scott believes that story is a powerful tool to help brands better understand themselves and their customers.  Out of a deep understanding of story, his vision for the company continues to be developing and executing sophisticated marketing strategies for businesses, organizations, and higher education institutions looking to refine their brand, clarify their messaging, and get better results.
---
Maurice Willis

Maurice Willis is the Associate Director of Alumni Relations and Annual Giving at the University of Illinois, Chicago College of Engineering.
---
Amanda Zopp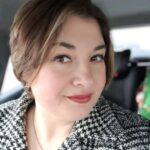 Mandie Zopp is the Director of Annual Fund & Alumni Engagement at Wayland Academy, an independent college-prep boarding school located in Beaver Dam, WI. She has more than 12 years of experience working in higher and non-traditional education and the non-profit field. Additionally, Mandie is well known throughout the state as a dynamic leader with proven success in fostering collaborations among organizations at the state and national level, in addition to experience in corporate, individual, and non-profit development. She is a recipient of CASE's 2021 Virginia Carter Smith Scholarship and a recent graduate of CASE's Spring Institute in Educational Fundraising. Mandie holds a BA in Biology from the University of Wisconsin-Platteville and a MS in Environmental Science and Policy from the University of Wisconsin-Green Bay.