Here's the roster of our fabulous speakers from last year.  Watch for our new lineup for 2021.
Bob Burdenski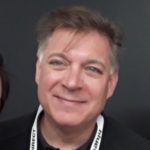 Bob Burdenski is an internationally-recognized annual and regular giving programs consultant for schools, colleges and universities.  He is a prolific writer and published author, often appearing in CURRENTS Magazine, the member magazine of the Council for the Advancement and the Support of Education (CASE). Bob is the author of three CASE books: Innovations in Annual Giving: Ten Departures That Worked, which presents ten U.S. case histories of advanced annual giving strategies; More Innovations in Annual Giving, Ten Global Departures That Worked, which features case histories from institutions around the world; and a new CASE book, Online Innovations in Annual and Regular Giving, Ten Dozen Departures That Worked.  In 2013, Innovations in Annual Giving was published by Fudan University in Shanghai, becoming the first CASE book translated into Chinese.
Bob is a recipient of the CASE Crystal Apple Award for Lifetime Teaching Excellence as ranked by his audiences. He has educated (and entertained) at presentations throughout North America, Europe, Asia, and Australia, including numerous CASE Europe Annual and Regular Giving Conferences and Masterclasses.  He presented CASE's first-ever annual giving training programs in India, Japan, Ireland, Singapore, Hong Kong, New Zealand and Australia, and he is also a frequent contributor to CASE's Online Speaker Series on the subject of annual and regular giving.  In 2019 Bob served for the third straight year as Chair of the CASE Institute for Senior Annual Giving Professionals, and was named a CASE Laureate in 2019 for his "exemplary volunteerism to the profession."
Since 2002, Bob has served as the moderator of FundList, the largest fundraising e-mail discussion listserv in the world, with more than 4,000 development professional subscribers.
John Taylor

John Taylor is Principal of John H. Taylor Consulting, LLC.  For nearly 5 years John served as Associate Vice Chancellor for Advancement Services, as well as Interim Campaign Manager during his last 18 months, at North Carolina State University. He holds a B.A. in Mass Communications and Socio-Political Change from Vanderbilt University, and a Certificate in Nonprofit Management from Duke University. John has also served as Vice President for Research and Data Services at CASE – a position he held from its inception in late 2002.  Prior to that he was the Director of Alumni & Development Records at Duke University for nearly 15 years.
John formed one of the largest advancement-related listservs in the world, FundSvcs, now with over 3,600 subscribers.  He has spoken at hundreds of conferences across the country and received the CASE Crystal Apple Award for Outstanding Teaching. He is the Founder and Former President of the Association of Advancement Services Professionals. John received the AASP Jonathan Lindsey Lifetime Achievement Award in 2012.  He resides in Durham, NC, with his wife and children.
Heather Allen

Heather N. Allen is a Leadership Gifts Officer at Cornell University,  
and is one of three trailblazers asked to join a pilot program at Cornell University in 2014 as a "Digital Gifts Officer" (a title that was swiftly revised to her current title).  Heather is responsible for collaborating with deans, directors, and staff throughout the University to advance Cornell's mission of fostering lifelong partnerships with alumni by identifying, qualifying and soliciting alumni for annual gifts of $5K or more, and cultivating select individuals for movement to Major Gift portfolios.  A seasoned professional, Heather joined Cornell's Division of Alumni Affairs and Development in 2005 and has held numerous positions, including Major Gifts Associate, Assistant Director of Alumni Affairs Engagement and Outreach in the College of Arts and Sciences, and Assistant Director of Metrics+Marketing. Heather is a graduate of Cornell University's College of Agriculture and Life Sciences with a B.S. in natural resources.
Bekki Babineau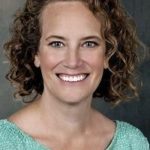 Bekki Babineau has been immersed in the world of annual giving for 17 years, starting out as a student caller and then Director of Annual Giving at her alma mater, Bemidji State University. She has experience as a one-person annual giving shop to currently being part of an annual giving team in a large public university system with multiple campuses, the University of Minnesota Duluth.  Bekki is currently pursuing her MA in Philanthropy and Development from Saint Mary's University of Minnesota.
Paul Barry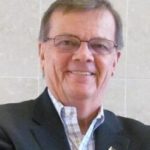 Paul Barry is a nationally-recognized authority on annual giving successful direct mail strategy. His career spans 44 years, including 27 years with Perrone Group where he served as President and Senior Strategist. Over the years, he's helped more than 200 colleges and universities to improve the performance of their direct mail programs. He's been a frequent speaker on the subject of direct marketing best practices and a recipient of numerous CASE "Stellar Speaker" awards. He founded the Cape Cod Mail Group in February 2018.
Emily Berry

Emily Berry '01 MA '11 is Assistant Vice President for Individual and Annual Giving at Miami University.   She was a "charter presenter" at the first Midwest Meeting of the Minds Conference.
Georgia Brandau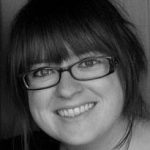 Georgia Brandau is Telemarketing Manager with the University of Minnesota Foundation.  Having started as a Student Caller and Student Director for MSU Moorhead's Annual Giving Phonathon efforts 15 years ago, Georgia's fundraising career has spanned her passions for educational, environmental, and economic justice. She has worked for international, national, and local non-profits while reaching out to under-served communities to have conversations about issues that matter most to them and their neighbors with the goal of turning their own passions into action. Returning to higher education fundraising has allowed Georgia to teach students the fundraising skills that she has valued, while helping make higher education more affordable for the next generation.
Tessa Burke

Tessa Burke has been spent the past 15 years working in higher education and secondary education, with a focus on marketing, communications, alumni relations, enrollment, and institutional advancement. Before joining iModules, Tessa was the web content manager for two private college preparatory schools in the Chicagoland area. She received her BA from Saint Xavier University and earned an MA in Communications from DePaul University. When she's not hard at work, Tessa can be found spending time with friends and family or running countless miles along the Lake Michigan shoreline.
Torey Calvert

Torey Calvert is the Director of Advancement Services at Latin School of Chicago.  She began her career as Latin's auction assistant, then went on to become development associate, followed by a stint as assistant director of annual giving. Torey's data-oriented mindset and aptitude for problem solving finally landed her in advancement services, her true home. Having held many roles in one advancement office, she has a keen understanding of the nuts and bolts of development office operations and evolutions.  Torey has a BS in Community Health from the University of Illinois at Urbana-Champaign. She was a founding member of the Chicago Area Independent School Development (CAISD) Conference and has been a member of its planning and host committee for the past five years.
Rachel Cleary

Rachel Cleary is Senior Sales Manager at GetThru, where she provides strategic support to GetThru's education clients.  Rachel's background is in higher education fundraising, and she's led annual giving programs at The New School and the Cal Alumni Association, UC Berkeley.
Jenny Cooke Smith

Jenny Cooke Smith is a senor strategic consultant for CASE, with a focus on AMAtlassm, the global resource for educational advancement-related metrics, benchmarks and analytics. Jenny specializes in analyzing advancement trends, interpreting comparison benchmarks, and helping people understand the "stories behind the data."   Prior to joining CASE, Jenny spent 15 years in a variety of positions within Blackbaud's Target Analytics, most recently leading donorCentrics™ benchmarking cohorts, which provide opportunities for institutions and organizations globally to review and discuss direct marketing and annual giving trends.  During her time in this role, she built and expanded the Higher Education cohort groups, spurred development to analyze the impact of newer initiatives within fundraising, such as giving days, crowdfunding and mid-level giving analysis, and partnered with offices in Canada, the U.K., and Australia to deliver results specific to NGO's in those fundraising markets. Jenny has also been a CASE volunteer and frequent speaker at CASE and other industry conferences.

Dan Ettinger

Dan Ettinger is the Director of Business Development at GiveCampus.  Dan holds an MBA from the Tuck School at Dartmouth and a BA from Macalester College. Before joining GiveCampus, Dan was a Senior Engagement Manager at Opower, a Senior Vendor Manager at Amazon.com, and worked in nonprofit fundraising and marketing for seven years for two inspiring youth development organizations. He also serves as a lead class agent for both his undergraduate college and his business school.
John Tatum Grice

John Grice is the Senior Managing Director, Annual Giving for the University of Wisconsin Foundation and Alumni Association, where he leads a team of talented annual giving professionals that bring modern marketing, analytics, and innovative thinking daily to UW-Madison.
Stormie Harless

Stormie Harless serves as the Associate Director of Digital Strategy & Annual Giving with the Ball State University Foundation. She has been with the University for four years and leads the digital efforts and serves as a project manager for One Ball State Day. Stormie serves on the board for the Boys & Girls Club, is extremely involved at her church, married to Michael, aunt to the best kids in the world, and dog mom to Yogi.
Beth Hatcher

Beth Hatcher is the Founder, Principal and CEO of Beth Interactive.   With degrees in Poetry and French from Northwestern University, it's safe to say that Beth stumbled into marketing—and her specialty, healthcare. But after 15 years of first-hand experience with hospitals and physicians, she is an expert in marketing from every angle: website and email campaign management, writing and proofreading, CRM and direct mail programs, analytics, advertising and analysis.  She founded Beth Interactive to fulfill her passion of helping companies large and small make their online presence match the quality of their services. After living in Bochum, Germany for three years, she moved back to Chicago in September 2013 to be closer to clients, family and friends… though she deeply misses traveling and speaking German.
Colin Hennessy, Ed.D

Colin Hennessy is the Executive Director of Alumni Engagement and Annual Giving at the University of Chicago.   Before joining the University of Chicago, Colin served as the Executive Director of The Penn Fund at the University of Pennsylvania where he oversaw the global undergraduate annual giving program and the largest of the University's annual funds. Under his leadership, The Penn Fund steadily increased alumni donor participation and both unrestricted and endowed scholarship revenue to the University and gained national praise for collaboration with faculty on experimental fundraising design and testing. Prior to his role at Penn, Colin served as Associate Director of Annual Giving programs at the University of Iowa Center for Advancement, managing annual giving programs for Iowa's 11 Colleges.
Amanda Holmquist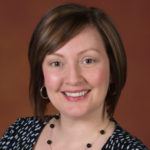 Amanda Holmquist serves as the Senior Director of Annual Giving with the Ball State University Foundation. She has been with the Institution for six years and serves as a project lead for the six-time C.A.S.E. award winning One Ball State State Day. Amanda recently earned her master's degree in public relations, is an active community volunteer, wife, and mother to two children ages 11 and 7.
Meredith Howell

Meredith Howell is the Executive Director of Participation at the University of Illinois at Chicago.  She has worked in development for over 20 years (starting as a student caller at Southern Methodist University). She fell in love with the strategy and data required to drive annual giving and campaign planning and has held roles in each of those areas serving on the campaign planning teams for the Ann & Robert H Lurie Children's Hospital of Chicago and Northwestern University Feinberg School of Medicine. Meredith was the Associate Director of Annual Programs at University of Chicago, and held the positions of Associate Director of Annual Programs, Senior Associate Director of Campaign Planning and Director of Operations and Finance at Northwestern University Feinberg School of Medicine.  Since 2014, Meredith has served as the Executive Director of Participation at the University of Illinois at Chicago (currently in a campaign) where she launched a crowdfunding program and a new on-campus call center. Meredith holds a BA in English from Southern Methodist University and received a master's degree in English with distinction from DePaul University.
Ann E. Kaplan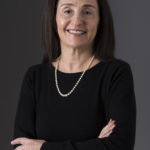 Ann E. Kaplan is the senior director of CASE's Voluntary Support of Education (VSE) program. She joined CASE in July 2018, when CASE acquired the VSE program. In this position, Ms. Kaplan manages the VSE survey, the annual survey on charitable support of education institutions since 1957, and she directs the companion benchmarking program, Data Miner, which is a CASE member benefit and available by subscription to others.
Lola Mauer

Lola Mauer is Associate Vice President of Strategy for the Ball State University Foundation.  She began working in higher ed fundraising after graduating from Ball State University in 1998.  In five years there as assistant director of annual giving she led a caller team that raised $1 million annually.  After obtaining her masters, Lola left her alma mater in 2004 to lead the annual giving program at the University of South Carolina for seven years. While there, she and her team won ten CASE awards for fundraising and engagement campaigns.  In 2011, Lola moved to Dallas where she worked as a consultant overseeing annual giving strategies for multiple university clients around the country.  She returned to her alma mater in 2013 and has served in a variety of leadership roles including advancement services and prospect development. Lola currently leads the Foundation teams responsible for annual giving, marketing and communications, donor relations, athletics annual giving, leadership annual giving and the student philanthropy education council. Under her leadership, the annual giving team is a two-time recipient of Reeher's Peak Performance Award for increasing donors and dollars and recently netted four CASE awards for One Ball State Day, the University's giving day.  Lola speaks at national conferences on a variety of subjects related to higher ed fundraising, was named a CASE faculty star, and has written for CASE Currents magazine. She is passionate about serving her community and along with volunteering at her church, Lola is a board member of the Altrusa Foundation, the Boys and Girls Club and a national park. If she's not in the U.S., you'll likely find Lola traveling in England.   
Christina Nichols, CFRE, bCRE-Pro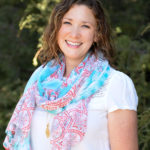 Christina Nichols has a passion for making the world a better place for all and loves a good "why."  After nearly two decades in non-profit and higher education fundraising, she has joined the team at Marketing Communication Resource, Inc. (MCR) to leverage her skills and experience on behalf of MCR clients. She was a first-generation college student who is fiercely committed to providing post-secondary education to those who choose it. She firmly believes that showcasing causes that are meaningful and connect with donors is important work.
Don Philabaum

Don Philabaum is CEO of TalentMarks, an online provider of career and professional development programming to career centers and alumni associations. TalentMarks' Career Speaker Series provides alumni associations with a branded career solutions that feature 31 scheduled career lectures per year. Recently published authors provide tips on managing careers, changing jobs, dealing with workplace issues, soft skills needed for advancement, and even retirement strategies. The firm's Grad Career Festival is a four-day online career conference that introduces grads to 72 of the world's top career authors who share tips, skills, and strategies grads need to launch their careers.  Philabaum has authored ½ a dozen books including, Alumni Online Engagement, Change It!  Create a Net-Centered College Culture, and The Unemployed Grad, And What Parents Can Do About It, as well as a dozen whitepapers, including, The Alumni Career Shop, Moving Athletes from the Playing Field to the Corporate Team, and Engaging Boomers with Virtual Content.
Michael Pope

Mike Pope is Executive Director and Founder of Forte Community Music Project (Forte).  He founded Forte to create a space where everyone, can continue their music education, regardless of their past experience or financial ability. Forte is a nonprofit organization dedicated to using high-quality music education as a vehicle to unlock the full potential of communities and singers. He also serves as a consultant with VEGA Partners, a firm that works with companies and philanthropies on social impact solutions.  Mike previously served as Associate Director, Leadership Annual Giving and Reunions at the University of Chicago.
Christina A. Pulawski

Christina Pulawski is an independent consultant specializing in development research, prospect management and information flow for fund raising. She is also Associate Vice President for Campaign Management and Information Strategy at the Art Institute of Chicago. Previously, she was Director of Development and Donor Services at Loyola University Chicago and Director of Development Research at Northwestern University. A Chicago native, Christina earned a BA in Political Science from Northwestern and a JD from the University of Illinois.  Christina has served on the board of the Association of Professional Researchers for Advancement (APRA), chairing and developing numerous programs including three APRA International Conferences; she received the organization's Distinguished Service Award. She has also served as President of APRA's Illinois Chapter and was a founding member and vice president of the Association of Advancement Services Professionals (AASP). She is a recipient of CASE's Crystal Apple Teaching Award.
Vered Siegel, CFRE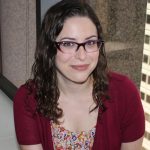 Vered Siegel has spent her entire career in advancement services, starting as a Development Assistant, and is now a Fundraising Systems Consultant for Blackbaud where she serves as advancement services and fundraising counsel for hundreds of nonprofit organizations every year. Her primary practice areas are audits, implementations, and portfolio management coaching. She is based in Chicago.
For more than ten years, she has held numerous positions within the Association of Advancement Services Professionals, including Chair of the Scholarship Subcommittee, Co-Chair of the Membership Campaign Task Force, Member of the 10th Anniversary Committee, Co-Chair of the Annual Summit, Member of the Strategic Planning Committee, and Chair of the Host Committee. She established the scholarship program which now sends six practitioners per year to the conference from underrepresented organizations and small departments without access to professional development. She earned association's "Emerging Leader" Award in 2013, and is a featured author in "Advancement Services, 3rd Edition: Enhancing Fundraising Success," published by CASE in 2016.
Rachel Spencer

Rachel is a true phonathon expert benefitting from a long and varied career in tele-fundraising. Over the last decade she has graduated from student caller, to professional tele-fundraiser, to phonathon manager and now phonathon advisor and consultant. In her present role at VanillaSoft she works closely with more than 80 universities around the world on a wide variety of telephone-based campaigns.
Kent Stanley

Kent Stanley is the Vice President for University Advancement at Minnesota State University, Mankato. He may be the only University Vice President in the nation to also be a two-time national Coach of the Year as a college basketball coach. His high energy, enthusiastic presentations have been a hit with both corporate and higher education audiences for a decade. He is a two-time National Coach of the Year award recipient leading the Oklahoma City University women's basketball team to consecutive national championships in 1999 and 2000. He has worked as a coach and consultant in over 30 countries helping national basketball teams prepare for major competitions including the FIBA European Championships and the Sydney Olympic Games. Kent grew up in a logging family in northern British Columbia, Canada, and is a first-generation college graduate. A multi-sport student athlete in college, Kent earned his B.A. from Trinity Western University (B.C.) and a graduate degree from Fresno State (CA). As a fund-raiser, Kent has been involved in several major comprehensive campaigns, and been personally involved in over $200M in successful donor solicitations including capital projects, annual funds, endowments, and scholarships. He has served as a member of the President's cabinet at three institutions. Kent has served in a variety of positions over a 30 year career in higher education. He has been a faculty member and department chair, worked in enrollment management, been a college coach and Athletic Director, as well as investing most of the last twenty years in development.
Taylor Stayton

Taylor Stayton has served as the Director of Crowdfunding, UCLA Spark, for the last 3 fiscal years and has grown the Bruin community's official crowdfunding program into the #1 most-given-to online giving site at UCLA. Previously, she led Annual Giving strategy exclusively for Student Affairs and Scholarships at UCLA as the Associate Director of Development. Prior to that, she helped to launch the University of Miami's crowdfunding program, CaneFunder, and also led development strategies for Young Alumni & Student Giving. Although she got her professional start in Major Gifts at the Miller School of Medicine, Taylor finds much more joy in getting strangers on the internet to fund the projects most meaningful to them at gifts under leadership level. She is pleased to make her return to Meeting of the Minds, and is Bob Burdenski's biggest fan.
Elizabeth Toman Tavares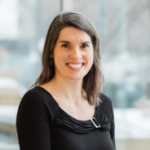 Elizabeth views the world through an operational systems lens and is thrilled to find a home within Advancement Services. Before cutting her AS teeth at the Wisconsin Foundation and Alumni Association (WFAA) as Managing Director of Gift and Constituent Records, she spent six years with InterVarsity Christian Fellowship, primarily as Associate Director of Operations-Systems for Urbana, a triennial 16,000+ conference. In 2018, Elizabeth became Director of Advancement Services at North Park University.  Elizabeth implemented the Event Management Systems for Urbana 12 and 15, refined the phonathon pledge reminder and receipt processes at WFAA, and is currently working on major data clean up (aren't we all?).  Elizabeth earned a B.S. in Mathematics from Grand Valley State University.
John Templeman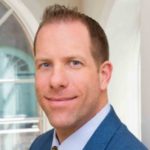 John Templeman is the Executive Director of Annual Giving in the Central Development Office at Case Western Reserve University. in Cleveland.  He was a "charter speaker" at the first Midwest Meeting of the Minds conference in 2018.  Now in his 20th year as an Annual Giving professional, John has also had the pleasure to serve Baldwin Wallace College (now University) as well as Cleveland State University in various Annual Giving capacities. He received his B.S. in Business Administration from Bowling Green State University in 1997 and earned a Masters in Nonprofit Organizations from Case Western Reserve University in 2003. John has also consulted for and served on the boards of numerous nonprofit organizations over the years. Outside of the nonprofit sector, John is the President of Cleveland indie label, Jib Machine Records, a musician, producer and DJ as well. 
Jon Thorsen

Jon Thorsen is the Senior Associate Vice President of Finance, Operations and Services at the Washington State University Foundation.  He joined the development profession in 1987 and has led research, relationship management, and advancement services operations for such organizations as Princeton University, the American Red Cross and The Nature Conservancy. Jon currently chairs the Best Practices in Advancement Services effort of the Association of Advancement Services Professionals, and has been recognized for his volunteer work to the association. He is a former president of APRA, and has received the association's Distinguished Service Award. Jon has given presentations on many facets of the development profession at a number of conferences and has received the CASE Crystal Apple award for teaching excellence.
Scott Williams

As the President and Founder of Vinyl Marketing, Scott believes that story is a powerful tool to help brands better understand themselves and their customers.  Out of a deep understanding of story, his vision for the company continues to be developing and executing sophisticated marketing strategies for businesses, organizations, and higher education institutions looking to refine their brand, clarify their messaging, and get better results.