Bob Burdenski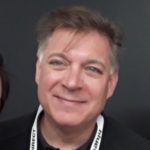 Bob Burdenski is an internationally-recognized annual and regular giving programs consultant for schools, colleges and universities.  He is a prolific writer and published author, often appearing in CURRENTS Magazine, the member magazine of the Council for the Advancement and the Support of Education (CASE). Bob is the author of three CASE books: Innovations in Annual Giving: Ten Departures That Worked, which presents ten U.S. case histories of advanced annual giving strategies; More Innovations in Annual Giving, Ten Global Departures That Worked, which features case histories from institutions around the world; and a new CASE book, Online Innovations in Annual and Regular Giving, Ten Dozen Departures That Worked.  In 2013, Innovations in Annual Giving was published by Fudan University in Shanghai, becoming the first CASE book translated into Chinese.
Bob is a recipient of the CASE Crystal Apple Award for Lifetime Teaching Excellence as ranked by his audiences. He has educated (and entertained) at presentations throughout North America, Europe, Asia, and Australia, including numerous CASE Europe Annual and Regular Giving Conferences and Masterclasses.  He presented CASE's first-ever annual giving training programs in India, Japan, Ireland, Singapore, Hong Kong, New Zealand and Australia, and he is also a frequent contributor to CASE's Online Speaker Series on the subject of annual and regular giving.  In 2019 Bob served for the third straight year as Chair of the CASE Institute for Senior Annual Giving Professionals, and was named a CASE Laureate in 2019 for his "exemplary volunteerism to the profession."
Since 2002, Bob has served as the moderator of FundList, the largest fundraising e-mail discussion listserv in the world, with more than 4,000 development professional subscribers.
Bekki Babineau

Bekki Babineau has been immersed in the world of annual giving for 17 years, starting out as a student caller and then Director of Annual Giving at her alma mater, Bemidji State University. She has experience as a one-person annual giving shop to currently being part of an annual giving team in a large public university system with multiple campuses, the University of Minnesota Duluth. Bekki is currently pursuing her MA in Philanthropy and Development from Saint Mary's University of Minnesota.
Georgia Brandau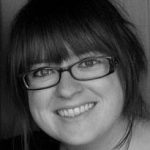 Georgia Brandau is Telemarketing Manager with the University of Minnesota Foundation.  Having started as a Student Caller and Student Director for MSU Moorhead's Annual Giving Phonathon efforts 15 years ago, Georgia's fundraising career has spanned her passions for educational, environmental, and economic justice. She has worked for international, national, and local non-profits while reaching out to under-served communities to have conversations about issues that matter most to them and their neighbors with the goal of turning their own passions into action. Returning to higher education fundraising has allowed Georgia to teach students the fundraising skills that she has valued, while helping make higher education more affordable for the next generation.
Tessa Burke
Tessa 
Burke is an Account Manager with iModules.  She has spent the past 15 years working in higher education and secondary education; with a focus on marketing, communications, alumni relations, enrollment, and institutional advancement. Prior to joining iModules, Tessa was the web content manager for two private college preparatory schools in the Chicagoland area. She implemented the Encompass system in 2009 and enjoys bringing the perspective of an experienced Encompass user to her role as she partners with her clients in strategic digital engagement.
Torey Calvert

Torey Calvert is the Director of Advancement Services at Latin School of Chicago.  She began her career as Latin's auction assistant, then went on to become development associate, followed by a stint as assistant director of annual giving. Torey's data-oriented mindset and aptitude for problem solving finally landed her in advancement services, her true home. Having held many roles in one advancement office, she has a keen understanding of the nuts and bolts of development office operations and evolutions.  Torey has a BS in Community Health from the University of Illinois at Urbana-Champaign. She was a founding member of the Chicago Area Independent School Development (CAISD) Conference and has been a member of its planning and host committee for the past five years.
Brian Gawor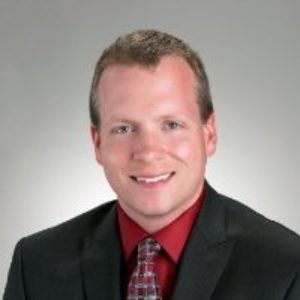 Brian Gawor serves as Vice President for Research at Ruffalo Noel Levitz. His focus is research and strategy and to help propel the fundraising results of clients.  Brian has 14+ years of higher education experience in student affairs, enrollment management and development. He began his career directing the student ambassador phoning and campus tour programs at Knox College, his alma mater. His efforts supported the achievement of record enrollment at Knox which continues today. He then joined the college's $3 million Knox Fund and, with the help of Ruffalo Noel Levitz's on-site management, set an institutional record for alumni donors during a tough economy. Most recently, Brian served for four years as Director of Development for the College of Fine Arts at Illinois State University.  He is currently completing a doctorate at Illinois State University, where he is studying higher education donors, fundraising and the experiences of student fundraisers.
Christina Nichols, CFRE, bCRE-Pro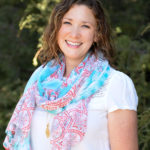 Christina Nichols has a passion for making the world a better place for all and loves a good "why."  After nearly two decades in non-profit and higher education fundraising, she has joined the team at Marketing Communication Resource, Inc. (MCR) to leverage her skills and experience on behalf of MCR clients. She was a first-generation college student who is fiercely committed to providing post-secondary education to those who choose it. She firmly believes that showcasing causes that are meaningful and connect with donors is important work.
Christina A. Pulawski

Christina Pulawski is an independent consultant specializing in development research, prospect management and information flow for fund raising. She is also Associate Vice President for Campaign Management and Information Strategy at the Art Institute of Chicago. Previously, she was Director of Development and Donor Services at Loyola University Chicago and Director of Development Research at Northwestern University. A Chicago native, Christina earned a BA in Political Science from Northwestern and a JD from the University of Illinois.  Christina has served on the board of the Association of Professional Researchers for Advancement (APRA), chairing and developing numerous programs including three APRA International Conferences; she received the organization's Distinguished Service Award. She has also served as President of APRA's Illinois Chapter and was a founding member and vice president of the Association of Advancement Services Professionals (AASP). She is a recipient of CASE's Crystal Apple Teaching Award.
Vered Siegel, CFRE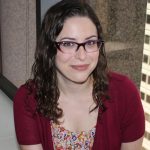 Vered Siegel has spent her entire career in advancement services, starting as a Development Assistant, and is now a Fundraising Systems Consultant for Blackbaud where she serves as advancement services and fundraising counsel for hundreds of nonprofit organizations every year. Her primary practice areas are audits, implementations, and portfolio management coaching. She is based in Chicago.
For more than ten years, she has held numerous positions within the Association of Advancement Services Professionals, including Chair of the Scholarship Subcommittee, Co-Chair of the Membership Campaign Task Force, Member of the 10th Anniversary Committee, Co-Chair of the Annual Summit, Member of the Strategic Planning Committee, and Chair of the Host Committee. She established the scholarship program which now sends six practitioners per year to the conference from underrepresented organizations and small departments without access to professional development. She earned association's "Emerging Leader" Award in 2013, and is a featured author in "Advancement Services, 3rd Edition: Enhancing Fundraising Success," published by CASE in 2016.
Rachel Spencer

Rachel is a true phonathon expert benefitting from a long and varied career in tele-fundraising. Over the last decade she has graduated from student caller, to professional tele-fundraiser, to phonathon manager and now phonathon advisor and consultant. In her present role at VanillaSoft she works closely with more than 80 universities around the world on a wide variety of telephone-based campaigns.
Elizabeth Toman Tavares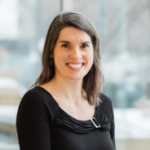 Elizabeth views the world through an operational systems lens and is thrilled to find a home within Advancement Services. Before cutting her AS teeth at the Wisconsin Foundation and Alumni Association (WFAA) as Managing Director of Gift and Constituent Records, she spent six years with InterVarsity Christian Fellowship, primarily as Associate Director of Operations-Systems for Urbana, a triennial 16,000+ conference. In 2018, Elizabeth became Director of Advancement Services at North Park University.
Elizabeth implemented the Event Management Systems for Urbana 12 and 15, refined the phonathon pledge reminder and receipt processes at WFAA, and is currently working on major data clean up (aren't we all?).
Elizabeth earned a B.S. in Mathematics from Grand Valley State University.
John Taylor

John Taylor is Principal of John H. Taylor Consulting, LLC.  For nearly 5 years John served as Associate Vice Chancellor for Advancement Services, as well as Interim Campaign Manager during his last 18 months, at North Carolina State University. He holds a B.A. in Mass Communications and Socio-Political Change from Vanderbilt University, and a Certificate in Nonprofit Management from Duke University. John has also served as Vice President for Research and Data Services at CASE – a position he held from its inception in late 2002.  Prior to that he was the Director of Alumni & Development Records at Duke University for nearly 15 years.
John formed one of the largest advancement-related listservs in the world, FundSvcs, now with over 3,600 subscribers.  He has spoken at hundreds of conferences across the country and received the CASE Crystal Apple Award for Outstanding Teaching. He is the Founder and Former President of the Association of Advancement Services Professionals. John received the AASP Jonathan Lindsey Lifetime Achievement Award in 2012.  He resides in Durham, NC, with his wife and children.
Jon Van Oss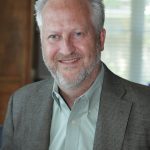 Jon Van Oss brings over 30 years of in-depth knowledge and hands-on experience gained from various senior data analytics and market research positions for organizations, such as the American Medical Association and World Vision. Jon has also served for more than 15 years as Vice President of Data Analytics at several advertising agencies that served a wide range of national and international non-profit organizations. He is nationally recognized for his insightful marketing and fundraising database analytics, decision-tree modeling, segmentation, testing and attrition strategies and analyses.