Bob Burdenski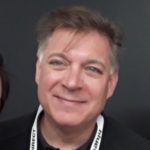 Bob Burdenski is an internationally-recognized annual and regular giving programs consultant for schools, colleges and universities.  He is a prolific writer and published author, often appearing in CURRENTS Magazine, the member magazine of the Council for the Advancement and the Support of Education (CASE). Bob is the author of three CASE books: Innovations in Annual Giving: Ten Departures That Worked, which presents ten U.S. case histories of advanced annual giving strategies; More Innovations in Annual Giving, Ten Global Departures That Worked, which features case histories from institutions around the world; and a new CASE book, Online Innovations in Annual and Regular Giving, Ten Dozen Departures That Worked.  In 2013, Innovations in Annual Giving was published by Fudan University in Shanghai, becoming the first CASE book translated into Chinese.
Bob is a recipient of the CASE Crystal Apple Award for Lifetime Teaching Excellence as ranked by his audiences. He has educated (and entertained) at presentations throughout North America, Europe, Asia, and Australia, including numerous CASE Europe Annual and Regular Giving Conferences and Masterclasses.  He presented CASE's first-ever annual giving training programs in India, Japan, Ireland, Singapore, Hong Kong, New Zealand and Australia, and he is also a frequent contributor to CASE's Online Speaker Series on the subject of annual and regular giving.  In 2019 Bob served for the third straight year as Chair of the CASE Institute for Senior Annual Giving Professionals, and was named a CASE Laureate in 2019 for his "exemplary volunteerism to the profession."
Since 2002, Bob has served as the moderator of FundList, the largest fundraising e-mail discussion listserv in the world, with more than 4,000 development professional subscribers.
Tim Anderson

Tim has been on the vanguard of advancement technology for more than 15 years, during which time he has developed several "firsts" that have contributed to the entire profession.  Before Solas, he served as the Director of Advancement Data Systems for DePaul University. During his time there, Tim built the data architecture for a powerful suite of visualizations, integrated data sources, customized CRM software to manage fundraising workflows, created predictive models, used forecast simulations to recommend annual giving solicitation strategies, automated wealth screening, helped make a trip planning tool, and developed a report request and communications tracking system.
Georgia Brandau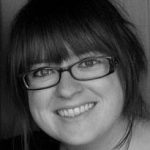 Georgia Brandau is Telemarketing Manager with the University of Minnesota Foundation.  Having started as a Student Caller and Student Director for MSU Moorhead's Annual Giving Phonathon efforts 15 years ago, Georgia's fundraising career has spanned her passions for educational, environmental, and economic justice. She has worked for international, national, and local non-profits while reaching out to under-served communities to have conversations about issues that matter most to them and their neighbors with the goal of turning their own passions into action. Returning to higher education fundraising has allowed Georgia to teach students the fundraising skills that she has valued, while helping make higher education more affordable for the next generation.
Kelly Brault CFRE

Kelly Brault is the Director of Annual Giving at Oakland University.  Her 18-year career in development includes roles in higher ed and the cultural sector, primarily in annual giving, but with additional experience in major giving, planned giving, membership and marketing.
Jonathan Brooks

Jonathan Brooks was born and raised in Charlotte, NC and received a degree in history from the University of North Carolina – Wilmington. He spent over six years working in fundraising for global non-profits before transitioning to hire education in 2012 via Ruffalo Noel Levitz. Joining the University of Houston System (UHS) in 2014, he spent four years leading annual giving through the public phase of their $1 billion campaign. Also, while working at UHS he spread-headed the first independent advancement department for the Downtown campus. In 2018 he moved back to his home state to take on his current role at Western Carolina University, where he is building the university's first advancement division. He has managed the full spectrum of development, operations, and advancement services activities, but enjoys direct marketing and data management the most.
Tessa Burke
Tessa 
Burke is an Account Manager with iModules.  She has spent the past 15 years working in higher education and secondary education; with a focus on marketing, communications, alumni relations, enrollment, and institutional advancement. Prior to joining iModules, Tessa was the web content manager for two private college preparatory schools in the Chicagoland area. She implemented the Encompass system in 2009 and enjoys bringing the perspective of an experienced Encompass user to her role as she partners with her clients in strategic digital engagement.
McCabe Callahan

McCabe Callahan is the CEO and co-Founder of Community Funded.   McCabe Callahan began Community Funded in 2011 out of his passion to provide a platform for communities to support the things they care about. Since that time, Community Funded has been home to hundreds of highly collaborative, and in some cases, international award-winning campaigns.
Torey Calvert

Torey Calvert is the Director of Advancement Services at Latin School of Chicago.  She began her career as Latin's auction assistant, then went on to become development associate, followed by a stint as assistant director of annual giving. Torey's data-oriented mindset and aptitude for problem solving finally landed her in advancement services, her true home. Having held many roles in one advancement office, she has a keen understanding of the nuts and bolts of development office operations and evolutions.  Torey has a BS in Community Health from the University of Illinois at Urbana-Champaign. She was a founding member of the Chicago Area Independent School Development (CAISD) Conference and has been a member of its planning and host committee for the past five years.
Joey Carrillo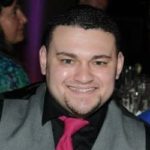 Joey Carrillo is Associate Director of Alumni Engagement and Giving Programs at the Illinois Institute of Technology.   He has more than nine years of experience fundraising in Nonprofit/Higher Education from many levels including front line fundraising to higher level administration as an Asscociate Director.  His responsibilities at IIT include oversight of the Illinois Tech Phonathon Program.
Ron Eisenstein

Ron Eisenstein is a Partner with The Solas Group.  Ron considers it a privilege to have built a career on applying his technology skills toward helping others. Having started out as a software engineer at two internet start-ups, he joined DePaul University in 2001 as an applications developer. Over 17 years at DePaul, Ron became the Director of Advancement Data Systems and Technology and, later, the AVP of Advancement Services. While there, Ron led the implementation of many key innovations, including overhauling and automating most of DePaul's data and gift processing functions, spearheading a portfolio optimization process that showed demonstrable gains in fundraising outcomes, and building a suite of data visualizations that were so powerful they were used by Tableau Software to demonstrate the revolutionary impact their software can have on fundraising.  Ron's team was selected in 2015 as the inaugural recipient of the international "best of the best" CASE Platinum Award for Best Practices in Advancement Services, and the District V CASE Gold Award for Best Practices in Advancement Services Programs. Prior to that, he received several other awards in the profession including a CASE Circle of Excellence Award for Creative Use of Technology in Fundraising.  He has been a featured presenter at speaking engagements for AASP, CASE, DRIVE, DePaul University, and several partners including Tableau Software. He is a founding member of the Association for Advancement Services Professionals (AASP). Like each of his colleagues at Solas, Ron is a firm believer in the value of hard work and treating others with kindness.
Julian Foster

Julian Foster is a Regional Account Representative with Wilson-Bennett Technology Incorporated, a nationally recognized provider of cutting edge phonathon technology and services located in Little Rock, Arkansas. Julian began his fundraising career as a Development Associate at Oakwood University in Huntsville, AL, where he started the first student-paid alumni call center. Over the past six years, Julian has been instrumentally involved with a lot of phonathon programs. This association has allowed him the experience of working with many diverse institutions; ranging from 3,000 – 300,000 callable prospects. "Working for Wilson-Bennett has allowed me the opportunity and flexibility to understand and develop custom phonathons to meet client needs."
Brian Gawor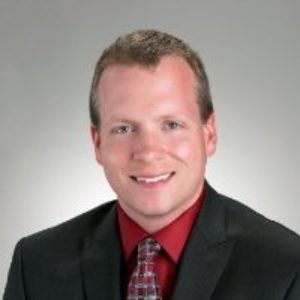 Brian Gawor serves as Vice President for Research at Ruffalo Noel Levitz. His focus is research and strategy and to help propel the fundraising results of clients.  Brian has 14+ years of higher education experience in student affairs, enrollment management and development. He began his career directing the student ambassador phoning and campus tour programs at Knox College, his alma mater. His efforts supported the achievement of record enrollment at Knox which continues today. He then joined the college's $3 million Knox Fund and, with the help of Ruffalo Noel Levitz's on-site management, set an institutional record for alumni donors during a tough economy. Most recently, Brian served for four years as Director of Development for the College of Fine Arts at Illinois State University.  He is currently completing a doctorate at Illinois State University, where he is studying higher education donors, fundraising and the experiences of student fundraisers.
Michael Halverson

Michael is the Senior Director of Advancement Services at Loyola University Chicago. He has been in the advancement profession for 18 years and started his work in the Alumni Relations/Annual Giving office at Saint John's University in MN. Prior to coming to Loyola, Michael was the Senior Director of Advancement Services at Rollins College in FL.  Throughout Michael's career, he has had the chance to partner with colleagues on a wide variety of projects – including reengineering data feeds, creating predictive models, developing self-service reporting tools, and creating a custom app for the management of a peer-to-peer fundraising program.  Michael has a BA in Music, an MBA, and an Ed.D. in Higher Education. His dissertation examined the relationship between alumni gift giving and alumni satisfaction with the undergraduate experience.
Colin Hennessy

Colin Hennessy is the Executive Director of Alumni Engagment and Annual Giving at the University of Chicago.   Before joining the University of Chicago, Colin served as the Executive Director of The Penn Fund at the University of Pennsylvania where he oversaw the global undergraduate annual giving program and the largest of the University's annual funds. Under his leadership, The Penn Fund steadily increased alumni donor participation and both unrestricted and endowed scholarship revenue to the University and gained national praise for collaboration with faculty on experimental fundraising design and testing. Prior to his role at Penn, Colin served as Associate Director of Annual Giving programs at the University of Iowa Center for Advancement, managing annual giving programs for Iowa's 11 Colleges.
Meredith Howell

Meredith Howell is the Executive Director of Participation at the University of Illinois at Chicago.  She has worked in development for over 20 years (starting as a student caller at Southern Methodist University). She fell in love with the strategy and data required to drive annual giving and campaign planning and has held roles in each of those areas serving on the campaign planning teams for the Ann & Robert H Lurie Children's Hospital of Chicago and Northwestern University Feinberg School of Medicine. Meredith was the Associate Director of Annual Programs at University of Chicago, and held the positions of Associate Director of Annual Programs, Senior Associate Director of Campaign Planning and Director of Operations and Finance at Northwestern University Feinberg School of Medicine.  Since 2014, Meredith has served as the Executive Director of Participation at the University of Illinois at Chicago (currently in a campaign) where she launched a crowdfunding program and a new on-campus call center. Meredith holds a BA in English from Southern Methodist University and received a master's degree in English with distinction from DePaul University.
Amy Immel

Amy Immel is the Director of Parent & Family Giving at The College of Wooster.   She manages the parent and family giving program which includes a leadership and major gifts portfolio of current and former parent prospects. In addition, she oversees the Parents Advancement Committee – a group of parents who serve as ambassadors to the parent community and commit their time and financial resources to the college. Amy previously worked at Oberlin College in various roles within development and alumni affairs, including donor relations, the annual fund, and parent and family giving.
Mark James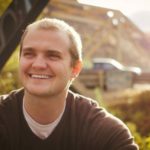 Mark James is the Leadership Giving Manager at Wheaton College.  Mark has over 8 years of professional fundraising experience, with an emphasis in building high performing teams and organizational leadership.   And he's soon to be a new Dad!
James Kopp

James Kopp currently serves as vice president for nonprofit programs at the Cathedral Corporation. In this capacity, he has developed innovative and award winning annual programs for numerous public and private institutions of higher education. Prior to coming to the Cathedral Corporation, Jim served as senior managing director at Changing Our World, where he supervised comprehensive campaigns and development audits for such organizations as the United Nations Foundation, the Sesame Workshop, the United States Presidential World War One Centennial Commission, the Catholic Foundation of Eastern Missouri and the International Society of St. Vincent DePaul. Jim served as a dean and chief advancement officer of several private and public institutions of higher education and was a senior grant reviewer for both the United States Department of Education and the Fund for the Improvement of Post Secondary Education. He hold an M.A. from the University of Maine.
Ryan Lawrence

Ryan Lawrence is the Associate Director of Digital Philanthropy at the University of California, Berkeley where he oversees digital fundraising efforts within university development and alumni relations.  Ryan manages the Berkeley Crowdfunding program, which raised half a million dollars from more than 4,200 donors last academic year. Additionally, Ryan is serving as a project manager for Big Give, Cal's annual fundraising 24-hour event. He also evaluates and tests new technologies to engage and solicit the Berkeley community and has recently implemented a texting program at Berkeley's call center and beyond. Ryan has been working for UC Berkeley since February 2016.  Previously, he served as the Assistant Director of Web Fundraising at the University of Delaware, where he also received his bachelor's degree in English.
Felicity Meu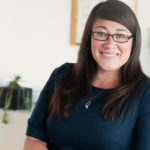 Felicity Meu is the Director of Partner Success at GiveCampus.  Felicity spent 9 years with Stanford's Office of Development. As Stanford's inaugural Director of Next Generation Giving she worked closely with individual donors and volunteers but also helped craft the University's vision for engaging its next great generation of philanthropists. Leaning into the needs of young donors, Felicity spent time consulting for Stanford's Effective Philanthropy Lab, working on a project dedicated to taking a deep dive into better understanding the needs of millennial donors. Currently she serves as Director of Partner Success for GiveCampus where she continues to work against her goal of helping more people be more generous more strategically.
Peter Moes

Peter Moes currently serves as the director of annual giving for the University of Utah.  Within his role he oversees the university's leadership annual giving society as well as all aspects of the central Development Office's annual giving efforts, including assessing results and advising campus areas on their specific annual giving strategy.  Peter has also served as the interim director of donor relations and communications at the University of Utah.   Prior to joining the University of Utah, Peter served as a fundraising program consultant for Harris Connect.  Working with clients across the country, his efforts focused on annual giving programs with an emphasis on phonathon strategy, management and caller training.
Connie Molzberger

Connie Molzberger, MPA, CFRE is Associate Director of Development at Francis W. Parker School in Chicago.  Connie Molzberger is the Associate Director of Development at the Francis W. Parker School in Chicago. She began her career in development working at a variety of nonprofits in annual giving, grant writing, event planning, and advancement services. For the last seven years, she has worked on family engagement and annual giving at Francis W. Parker School, setting record levels of giving from parents, grandparents, and trustees through strategic solicitation, creative stewardship, and intensive engagement.  Connie has a BS in Sociology and Consumer Affairs from the University of Wisconsin-Madison, an MPA in Nonprofit Management from Indiana University – Bloomington, as well as the CFRE certification. She has presented at CASE-NAIS in the past and is a co-founder of the Chicago Area Independent School Development (CAISD) conference.
Emily Neigel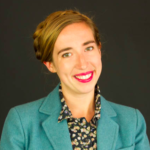 Emily Neigel is the Senior Sales Manager for GetThru!   Emily manages education sales and client success at GetThru! and has been one of the industry leaders on the forefront of person-to-person texting, helping 70+ independent schools, colleges and universities integrate texting into their annual giving and alumni relations programs. Prior to joining GetThru, Emily worked with Upwardly Global, connecting refugees with education and jobs. She graduated from Beloit College in Wisconsin, where she worked in both Residential Life and Admissions. Emily is also a proud alumni volunteer,and has hosted current students for career shadowing and alumni events in the Bay Area.
Christina Nichols, CFRE, bCRE-Pro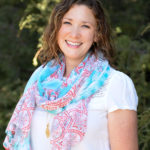 Christina Nichols has a passion for making the world a better place for all and loves a good "why."  After nearly two decades in non-profit and higher education fundraising, she has joined the team at Marketing Communication Resource, Inc. (MCR) to leverage her skills and experience on behalf of MCR clients. She was a first-generation college student who is fiercely committed to providing post-secondary education to those who choose it. She firmly believes that showcasing causes that are meaningful and connect with donors is important work.
Michael Pope

Mike Pope is Associate Director, Leadership Annual Giving and Reunions at the University of Chicago.  
Christina A. Pulawski

Christina Pulawski is an independent consultant specializing in development research, prospect management and information flow for fund raising. She is also Associate Vice President for Campaign Management and Information Strategy at the Art Institute of Chicago. Previously, she was Director of Development and Donor Services at Loyola University Chicago and Director of Development Research at Northwestern University. A Chicago native, Christina earned a BA in Political Science from Northwestern and a JD from the University of Illinois.  Christina has served on the board of the Association of Professional Researchers for Advancement (APRA), chairing and developing numerous programs including three APRA International Conferences; she received the organization's Distinguished Service Award. She has also served as President of APRA's Illinois Chapter and was a founding member and vice president of the Association of Advancement Services Professionals (AASP). She is a recipient of CASE's Crystal Apple Teaching Award.
Jean Roberts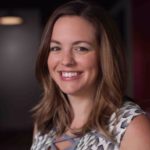 Jean Roberts is the Director of Annual Giving at The College of Wooster, where she oversees a team responsible for raising $3.5 million in annual unrestricted gifts to The Wooster Fund.  She sits on the college's marketing committee and specializes in strategic communications, implementing multi-channel marketing concepts. In addition to her role at Wooster, Roberts also consults with various non-profits regarding their marketing, communication, and fundraising efforts.  In the community, she currently serves as President of the Wooster Citizen's Police Academy Alumni Association and member of The Women's Council of Bluffton University.  She was the 2014 Wayne County Young Professional ATHENA award Recipient.
Ryan Robinet

Ryan is a fundraising professional who is passionate about combating two obstacles that nonprofits are facing today: (1) using data to make well-informed and strategic decisions and (2) tackling the professional fundraiser employee retention crisis.  These objectives have been led by 9 years working with and for nonprofit organizations. The initial leap into the nonprofit world began as an employee of for-profit consultant Wilson-Bennett Technology. In his work with WBT, Ryan was fortunate to work with over 80+ nonprofits (mostly colleges and universities) across the country in five years with the Phonathon company. Ryan is currently in his fourth year serving the Albion College community as a Director of Advancement covering the Western United States.  Ryan graduated with a Bachelor of Business Administration with a concentration in Marketing and a Bachelor of Arts in History from Siena Heights University. He is now pursuing a Master of Arts in Philanthropy and Development at LaGrange College.  In his spare time, he enjoys a good taco truck, finding the best cup of coffee and exploring new cities.
Vered Siegel, CFRE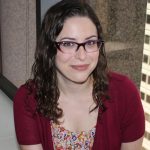 Vered Siegel has spent her entire career in advancement services, starting as a Development Assistant, and is now a Fundraising Systems Consultant for Blackbaud where she serves as advancement services and fundraising counsel for hundreds of nonprofit organizations every year. Her primary practice areas are audits, implementations, and portfolio management coaching. She is based in Chicago.
For more than ten years, she has held numerous positions within the Association of Advancement Services Professionals, including Chair of the Scholarship Subcommittee, Co-Chair of the Membership Campaign Task Force, Member of the 10th Anniversary Committee, Co-Chair of the Annual Summit, Member of the Strategic Planning Committee, and Chair of the Host Committee. She established the scholarship program which now sends six practitioners per year to the conference from underrepresented organizations and small departments without access to professional development. She earned association's "Emerging Leader" Award in 2013, and is a featured author in "Advancement Services, 3rd Edition: Enhancing Fundraising Success," published by CASE in 2016.
Alex Stern

Alex Stern is a Community Funded Success Manager working with Higher Ed, Foundation and Healthcare institutions. Alex applies experience in non-profit and higher education annual giving to advise Community Funded partners on developing digital donor engagement programs.
Elizabeth Toman Tavares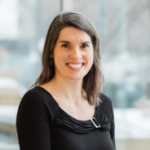 Elizabeth views the world through an operational systems lens and is thrilled to find a home within Advancement Services. Before cutting her AS teeth at the Wisconsin Foundation and Alumni Association (WFAA) as Managing Director of Gift and Constituent Records, she spent six years with InterVarsity Christian Fellowship, primarily as Associate Director of Operations-Systems for Urbana, a triennial 16,000+ conference. In 2018, Elizabeth became Director of Advancement Services at North Park University.
Elizabeth implemented the Event Management Systems for Urbana 12 and 15, refined the phonathon pledge reminder and receipt processes at WFAA, and is currently working on major data clean up (aren't we all?).
Elizabeth earned a B.S. in Mathematics from Grand Valley State University.
John Taylor

John Taylor is Principal of John H. Taylor Consulting, LLC.  For nearly 5 years John served as Associate Vice Chancellor for Advancement Services, as well as Interim Campaign Manager during his last 18 months, at North Carolina State University. He holds a B.A. in Mass Communications and Socio-Political Change from Vanderbilt University, and a Certificate in Nonprofit Management from Duke University. John has also served as Vice President for Research and Data Services at CASE – a position he held from its inception in late 2002.  Prior to that he was the Director of Alumni & Development Records at Duke University for nearly 15 years.
John formed one of the largest advancement-related listservs in the world, FundSvcs, now with over 3,600 subscribers.  He has spoken at hundreds of conferences across the country and received the CASE Crystal Apple Award for Outstanding Teaching. He is the Founder and Former President of the Association of Advancement Services Professionals. John received the AASP Jonathan Lindsey Lifetime Achievement Award in 2012.  He resides in Durham, NC, with his wife and children.
Kevin Tellie

Kevin Tellie is the VP of Digital Fundraising at Community Funded working with higher education institutions around the country to help achieve their annual and online giving goals. Prior to joining the Community Funded team, Kevin worked in frontline fundraising for three Chicago-based nonprofit organizations.
Jon Van Oss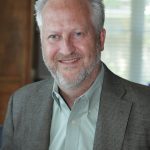 Jon Van Oss brings over 30 years of in-depth knowledge and hands-on experience gained from various senior data analytics and market research positions for organizations, such as the American Medical Association and World Vision. Jon has also served for more than 15 years as Vice President of Data Analytics at several advertising agencies that served a wide range of national and international non-profit organizations. He is nationally recognized for his insightful marketing and fundraising database analytics, decision-tree modeling, segmentation, testing and attrition strategies and analyses.
Meg Weber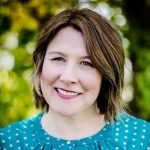 Meg Weber is the executive director of annual giving for Colorado State University, where she has served since 2011.  At CSU, she oversees a centralized, integrated annual giving program targeting a diverse constituent base including alumni, parents, faculty and staff, and grateful clients, as well as a recent emphasis on students and young alumni. Under Weber's leadership, CSU has implemented several innovative programs and shifted to a data-driven approach to planning and decision-making. As a result, CSU has increased its alumni participation rate by more than 47 percent since 2011 and set institutional records for overall numbers of donors in each of the last five years.  Weber has more than 20 years of experience in the field of advancement, and considers herself a bona fide annual giving nerd. With a career focused on annual giving at large public universities, Weber has held positions with Washington State University, University of North Texas and University of Texas at Arlington. Weber also serves as an industry adviser for Community Funded. She is a proud graduate of Washington State University.